"Hello, I'm currently considering creating my first website and I'm wondering what to choose and which option will be better. I came across some basic information about 3 popular methods of creating websites:
using a website builder,
using a CMS,
having it designed by a professional company like yours.
The last option is basically out of the question, as it's my first website and I'd like to see if people will be visiting it and if it's worth investing in.
I'd be grateful if you could help me make the choice and include a justification.
Regards, Piotr"
If you're having similar dilemmas, you've come to the right place. We've discussed the pros and cons of the first two solutions below so that you can make the best decision for yourself.
What's the difference between a website builder and a CMS?
Website builders and Content Management Systems are two solutions for creating aesthetically pleasing and functional websites. Both terms are sometimes used interchangeably, which is a mistake, as each of them offers different solutions adjusted to the skills and needs of the user.
Website builders are software available in the administration panels of hosting services. In order to create sites, website builders use configurators, usually available within a given hosting platform.
The greatest advantage of a configurator is its ease of use, as it doesn't require any programming knowledge. It uses ready-made components to create a fully functional website and has a drag-and-drop feature used to change its layout. Examples of website builders include: "Website publisher" in cPanel, "Website creator" or the extensive configurator available at wix.com. Website builders are more limited and "less flexible" compared to CMS platforms. A CMS (Content Management System) is software that helps you build a website without having to write all the needed code from scratch. Usually, Content Management Systems work under an Open Source license. Thanks to this, using them usually does not entail any costs. The most popular CMS platform is WordPress. Other popular systems include: Joomla, Drupal and Prestashop.
A CMS provides control over virtually every element of the website and provides the user with great flexibility and scalability. It includes pre-designed and configurable themes and hundreds of additional elements (sometimes paid) that can be installed as needed. What's more, you can make changes to the code from within the CMS.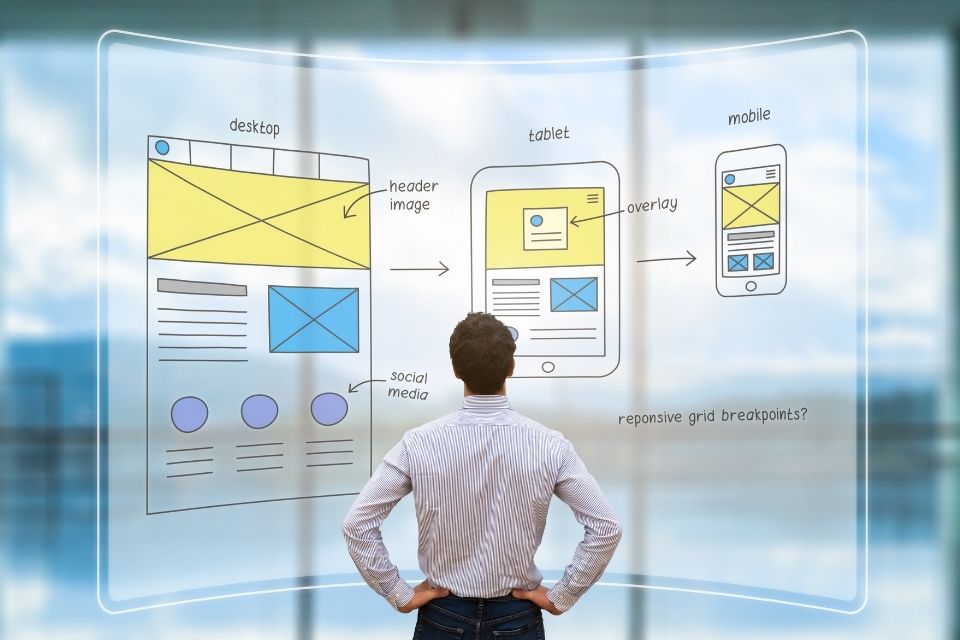 Pros of using a website builder
The most attractive feature of website builders is the ease of use. They require no coding knowledge and the implemented functions allow you to easily configure your website using the drag-and-drop function. Consequently, they are a good option for users who are creating their first website and are not very knowledgeable about it.
Another argument in favour of using a configurator is the speed of creating a website. If time is important for you and you need to create a website as soon as possible, building a functional website may only take you a couple of minutes – assuming, of course, that you have     already written the content. Most configurators offer solutions in the form of ready-made templates, which can be edited to some extent according to your preferences.
You do not have to worry whether your hosting package will be sufficient, as the server resources are assigned to you "from the top".    
Most of the services included in the subscription offer constant website supervision, taking care of its security, periodic backups and constant access to support.
Cons of using the website builder
One of the major drawbacks to using a website builder is the subscription cost. Sometimes hosting providers allow you to use simple tools for free, but you have to take into account that their functionality may be limited and the website-building mechanism may be outdated. As a result, the created website may take longer to load than one built with the use of newer technologies. Depending on the number of features of a given platform and the service you choose, the annual subscription may fluctuate in the range of several hundred or even several thousand zlotys. For example, in the case of wix.com, it will be in the range from 360 to 1440 PLN, at home.pl you will pay an annual fee between 492 and 1230 PLN, and in the case of one of the cheaper configuration wizards – webwave – 180 PLN or more. All of the mentioned examples start with ad-free offers. Moreover, in case of wix and webwave, the cheapest hosting packages offer only up to 3 GB of storage per website. The offers also do not include information on the type of drives used.
Sites created in website builder are often not responsive. This means that they are not able to adapt to the screen resolutions of different desktop and mobile devices, such as laptops, smartphones or tablets.
   
No access to the FTP server. It may seem that since the configurator is supposed to provide you with the simplest solutions and necessary functions, such as uploading photos or videos, access to the FTP server is not really needed. Nevertheless, if you are paying for the configuration wizard, and therefore also hosting, it's worth having full access to it and being able to store others documents on the server.
   
They usually lack advanced features, such as pop-up ads, a newsletter subscription module, built-in opinions about products, a blog, a comments section, the possibility to develop it into an online shop etc. In consequence, they will not meet the requirements of more advanced websites. Of course, there are configuration     wizards that offer all these features, but this involves a higher subscription.
   
Subscription packages of some paid wizards, as well as those completely free ones, include advertisements embedded in the website. Isn't it better to decide for yourself (and have such possibility) whose ads you wish to display on your site and earn extra income from it?
   
You can't move your site to another hosting platform. This is because some website files are stored on the internal server, which you cannot access.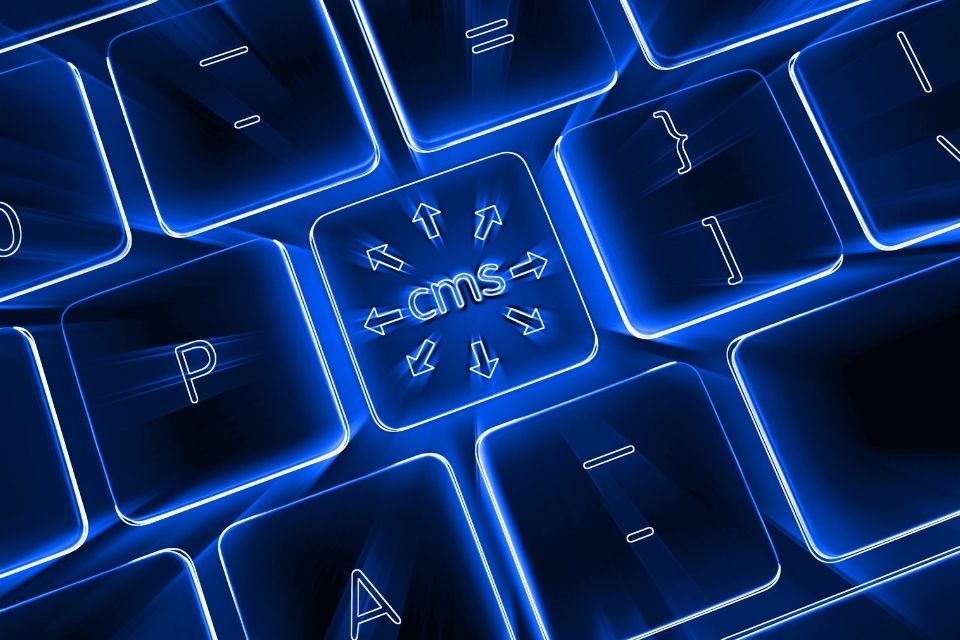 Pros of using a CMS
The biggest advantage of Content Management Systems is the huge range of additional features extending the functionality of the website. Almost every CMS allows you to install plugins, which in most cases are free. These include, for example: a newsletter module that collects customer emails and plugins that help position the website or ensure its security. WordPress is a solution with the most available extensions, and as of July 6th 2021, there are 58,864 of them. You can learn about WordPress plugins from this article.
   
CMS offer hundreds of attractive themes, and many of them are free and can be modified. In addition, there are themes that provide the same features as page builders, such as the drag-and-drop functionality. 
   
CMS can be used to create any type of website, including an online store with customer reviews and a built-in blog.
   
Annual CMS hosting and site maintenance can easily cost less than a website builder subscription. For example: the cheapest package mentioned above costs 492 PLN on another hosting platform – that's the price for the configuration wizard alone. You also need to add the hosting price to this amount.
   
With hosting solutions based on cPanel, you will automatically install most of the popular Content Management Systems such as WordPress, Prestashop, Drupal or Joomla. Instant installation is possible thanks to Fantastico F3 and the WordPress Toolkit.
   
You can move a website created using a CMS from one hosting platform to another. You will learn how to do this in the article on migrating a WordPress website.
   
Content Management Systems provide you with access to your website's code, so you can implement specific changes that you wouldn't be able to make when using site builders. Even if the theme you are using restricts a specific function, you can delve into the code and customise it to your liking. If you don't have enough experience, you can always outsource the development of your website to our company.
   
CMS like WordPress allow you to assign roles to website users, such as:     administrator, editor, subscriber.
   
Most Content Management Systems are Open Source, so the community constantly monitors and updates them. Moreover, the greater the popularity of a given CMS platform, the greater the number of available add-ons. 
Cons of using a CMS
Compared to website builders, CMS platforms require learning. It is related to the more advanced administration panel. You will have to familiarise yourself with the system and click through most of the available features in order to make the best use of its potential. It all requires a lot of time that you could save by choosing a website builder.
   
The necessity to update the CMS, as well as its plugins and themes.
   
In some cases, it may be necessary to modify the website code, for example     when you want to edit a ready template, or when a plug-in that you     use ceases to be supported, and you need to continue using it.
   
If you wish to use more premium templates and plugins, you'll need to pay for     them (once). Using free extensions may be associated with a longer website development process and restrictions imposed on them by their authors. For example, the MailPoet newsletter plugin in its free version offers support for a subscriber database of up to 1000 people.
   
You need to choose fast and stable hosting optimised for your future website. You can find it in the Ultra offer. At first, you can opt for a package with less available storage, as it is possible to expand it later. When choosing the hosting option, consider not only disk space, but also its individual parameters, such as the type of the     drive, the number of processors and their model, the amount of RAM, and the operating system.
   
Installing and not updating plugins means that you might become vulnerable to     hacker attacks.
   
Frequently installing plugins and then not updating them may lead to a decrease in the website performance.
   
Maintaining a very complex website can become quite expensive over time and     regular shared hosting might prove insufficient. In this case, you will have to consider upgrading to a VPS server or even a dedicated one.
   
If the administration panel does not offer an auto-installer in its menu, you will have to install the CMS platform manually. This requires additional knowledge in the field and devoting additional time to set everything up.
   
If there are any errors that you are not able to diagnose and fix yourself, it will be necessary to use the help of programmers.
   
Some Content Management Systems are not intuitive and do not provide free     extensions.
   
Support for plugins and themes comes from different authors, and sometimes     getting an answer to an individual query related to a given extension may involve a long waiting time or even not receiving an answer at all.

CMS or a website builder? What's better?
Both CMS and website builders are great tools that can help you create an aesthetic and functional website. Each of them is adjusted to the needs of specific users. CMS gives you much more flexibility when it comes to expanding the website. However, this is due to the complexity of the system, as learning how to manage it requires a significant time investment. A Content Management System allows you to build virtually any type of website.
A website builder is the perfect solution for simpler, uncomplicated websites. It is aimed at less advanced people, who do not have time to learn how to use a CMS platform and want quick results.
From a financial point of view, even a one-time investment in a website running on a CMS platform and having it created by an external company may prove more cost-effective than paying a recurring subscription for a website builder.