Just a few years ago, no one thought technological change could come so quickly. In 2020, we all went through a crash course in the metaverse and protection against cyberattacks. Where did we end up? In the artificial intelligence era. It's the most popular topic of 2023.
In the previous article, we checked how artificial intelligence will enhance the processes of designing websites. It is no wonder that its versatility can be successfully applied in further areas of the Internet. With each month of 2023, we receive new solutions that make our work easier. In this article, we will check the best AI WordPress plugins and see what benefits they bring. Find out which of these could help you in your day-to-day responsibilities!
What is artificial intelligence (AI)?
Artificial Intelligence (AI) allows machines to learn on the basis of experience. Oftentimes, machine training is conducted with a human participant. In this way, they are adjusted to new input – entered by a human. AI is mainly used for task automation:
Customer service: AI successfully automates customer service. Such tools are e.g. chatbots, which can answer the most frequently asked questions. These, in turn, solve simple problems and usually provide round-the-clock support.
AI analyses and processes large amounts of text. These are primarily customer reviews, forum opinions, social media comments etc. An example of this is automatic actions taken on the basis of analyses or sorting e-mail messages and assigning priority to them.
Process automation. We are all happy when we can save some time. Repetitive processes are an area, where we can do just that. Artificial intelligence will be perfect for the automatic processing of many operations These include: invoices (AI issues them in our stead), human resource management (generating payroll or preliminary application sorting) or report generation.
Advanced data analyses:identifying patterns and trends, as well as creating forecasts on the basis of available historical data; for example, forecasting sales on the basis of data on previous transactions.
Image generation. AI automatically analyses and recognizes images. In which fields can we find examples of this? In medicine (diagnosing diseases) and industry (quality assurance on the basis of visual product analysis).
Audio sound generation. Artificial intelligence can learn to use any voice (after appropriate sampling) and use it without the need to create new individual recordings.
Text translation, which is particularly useful in intercultural communication. An example of the use of AI in this is the Google application for automatic content translation. It translates content from foreign languages in a simple and quick manner.
Analysis of our behaviour. Analysis of user behaviour allows us to create personalized recommendations. What is this about? First and foremost, it's about matching the suggestions of purchases, movies, music or articles. You can easily use them while creating marketing campaigns for your brand.
These are just some examples of tasks that can be automated using artificial intelligence. Technology keeps evolving and finds new, increasingly wider applications in different fields. This, in turn, translates to increasing efficiency, saving time and improving the quality of work.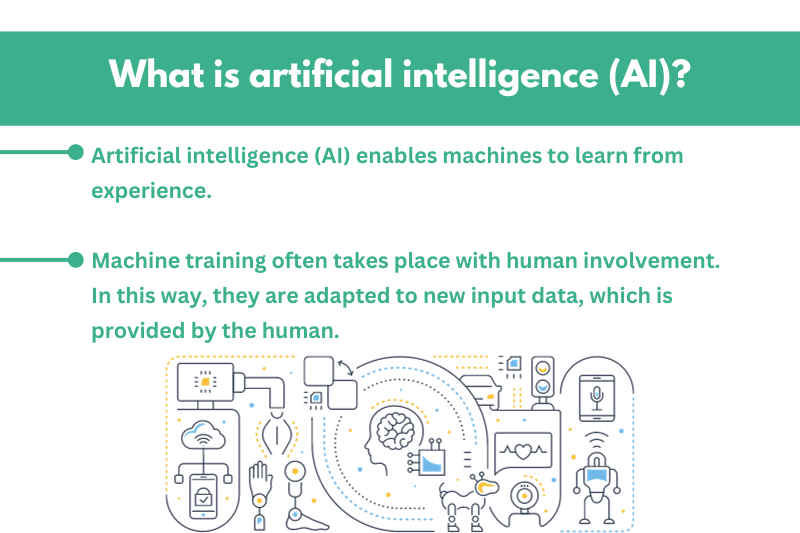 How to pick the right AI plugin for your WordPress website
There is a variety of plugins available on the market. Some of them require the website to be optimized for search engines or automatic content generation. In this article, we will discuss the factors which should be taken into account when choosing a WordPress AI Plugin. We will tell you how to assess them and determine which of these best suits your needs. Thanks to the right plugin, you will be sure that your website runs smoothly and efficiently. This, in turn, will provide the users of your website with positive experiences.
What benefits will AI bring to your WordPress website?
The benefits of plugins based on artificial intelligence are, first and foremost:
Improving the efficiency of the website. Faster loading and switching between particular options on the website.
Adjusting the content to your target audience. This is conducted based on the analysis of data collected by various plugins.
Providing customers with better service. Plugins analyse data and provide customers with personalized offers at the right moment.
Automatic translation. In the case of multilingual websites, a plugin will translate the content into various languages. Users from all around the world will be able to use the website in their mother tongue.
SPAM minimization. AI will help with identifying and blocking spam, both in the comments and the contact forms.
There is a multitude of benefits stemming from the use of AI. They contribute to the improvement of use, efficiency and effectiveness of a WordPress website. The plugins implemented also ensure that the website better suits the visitor's needs.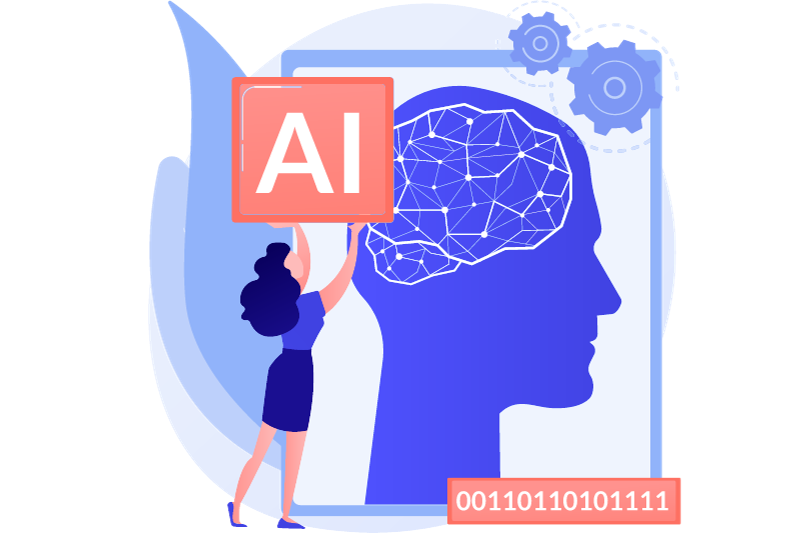 Top 5 AI WordPress Plugins
There are thousands of plugins for WordPress. Obviously, if you create a website using WordPress, sooner or later you will use one of them. Check out our top 5 AI WordPress plugins:
ChatGPT
Although Chat GPT is not a WordPress plugin per se, it simply must be mentioned, for at least the two following reasons:
ChatGPT is the origin of AI, and thanks to this tool all the media started to talk about artificial intelligence and its influence on our lives.
In many plugins, you have to provide a ChatGPT API key.
ChatGPT is a publicly available solution. Just log in, and you can hold endless conversations or request the generation of all kinds of texts and their proofreading.
AI Engine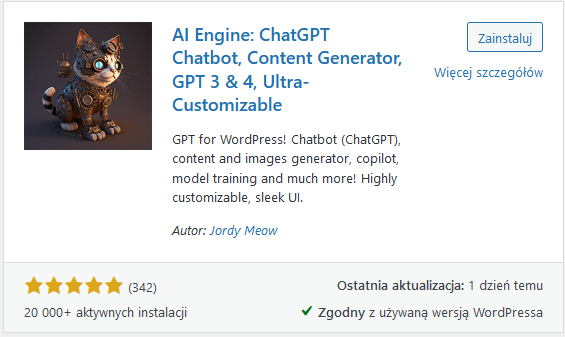 AI Engine is a plugin that, in a way, brings the features of ChatGPT into WordPress. After activating the API key, you get:
the possibility of generating and scheduling an article;
recommendations of content titles, fragments, and other elements;
generating images with specified parameters;
monitoring the use of OpenAI thanks to embedded statistics;
text-to-speech recognition using the Whisper API.
The versatile AI Playground plugin will allow you to proofread and translate text as well. The plugin is available in both paid and free versions.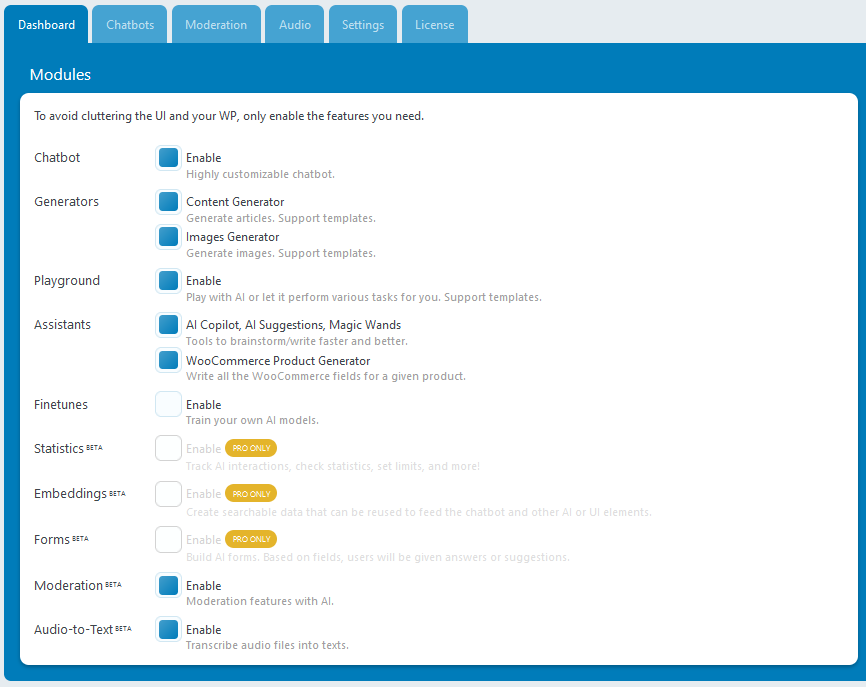 SEOPress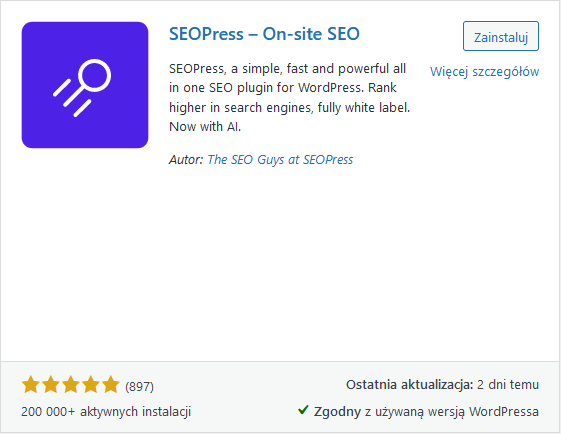 SEOPress is an extensive plugin that allows you to optimize each website and post in WordPress for SEO. SEOPress stands out thanks to:
extensive panel suggesting what SEO elements to pay attention to;
analysis of meta tag, description, title or external and internal linking presence;
creation a preview post or website on social media;
setting up redirecting for the given website and meta tags.
The SEOPress plugin is available for free and in the premium version. It is definitely noteworthy and constitutes competition for the popular YoastSEO.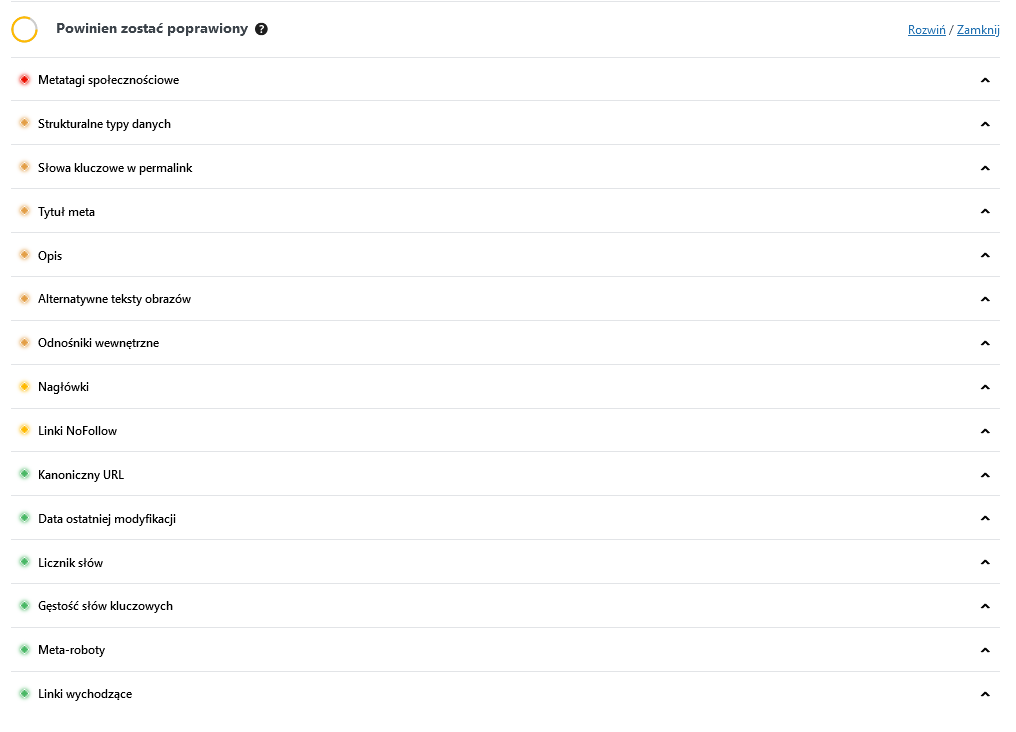 Akismet Spam Protection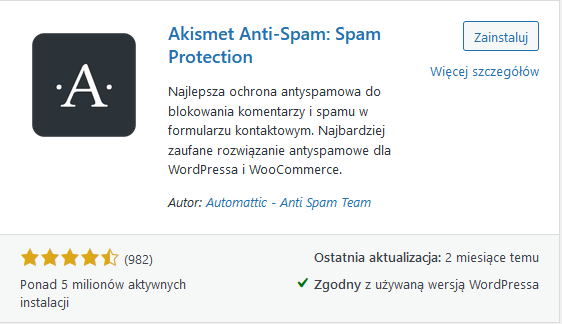 We absolutely had to include the Akismet Spam Protection plugin in our ranking. Why? Although it is installed with WordPress by default, its importance cannot be underestimated. It allows for the detection and removal of unwanted comments before the system even notices them. This plugin does not saddle the recipient with anti-spam processes, but runs in the backgrounds instead. Thus, your website's visitors can fulfil the goal of their visit in peace. The Akismet Spam Protection plugin uses machine learning. This means that each case of SPAM improves its functioning. The Akismet Spam Protection plugin is available for free for individuals and in the premium version for commercial use.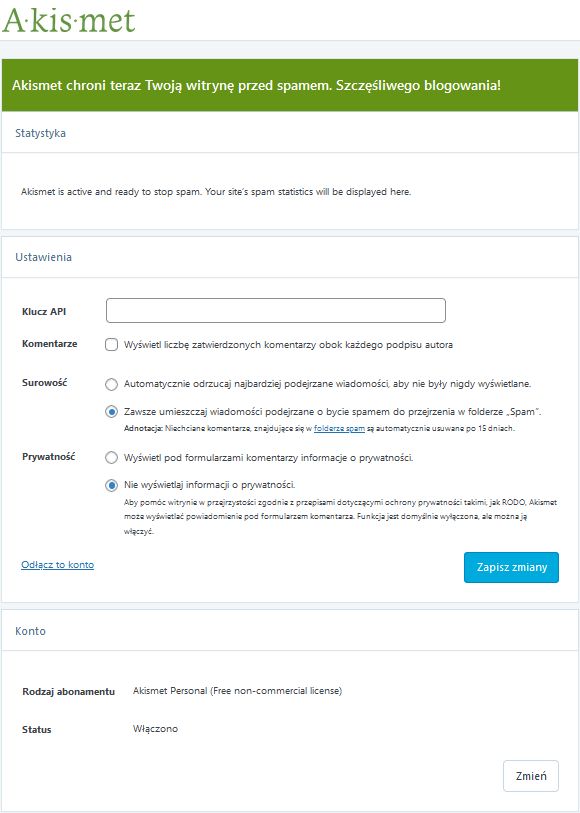 Voicer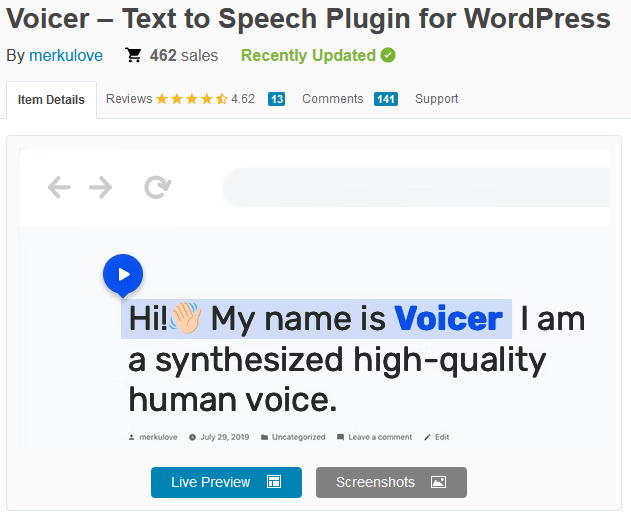 Voicer is an innovative plugin which converts text to voice recordings. It is based on the latest research on speech synthesis (WaveNet) and Google neural networks. The Voicer plugin offers 275 different voices and translation into over 45 languages. What can the Voicer plugin be used for? Primarily for creating recordings of long articles and sharing them via different channels. You could also easily create the sound for a film. You no longer need a professional recording studio or equipment in such a situation. The Voicer plugin is available as a paid, monthly subscription.
Trinity Audio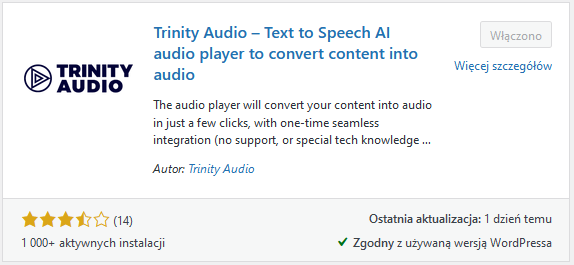 The Trinity Audio plugin allows you to try out features similar to those in the Voicer plugin – completely free of charge. You have various languages (including Polish) and voices at your disposal. Just choose a voice and a language, and an audio version of any post of your choice will now be available beside it. The free version lets you use the Trinity Audio plugin up to 5 times a month. In the paid version, you also get the option to choose the reading speed and style. The Trinity Audio plugin is available both in the free and premium versions.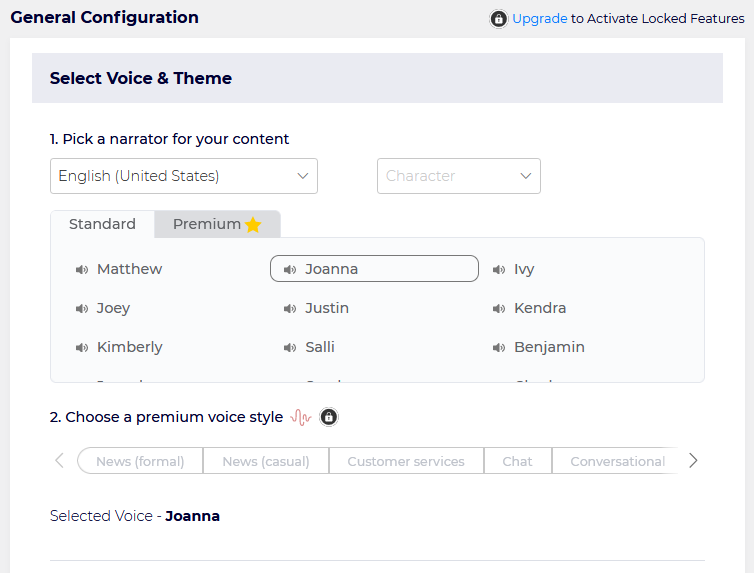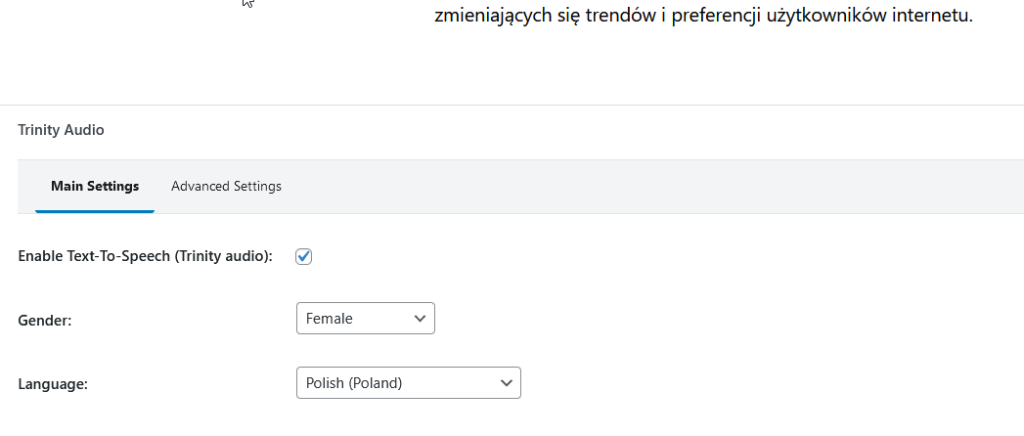 Block Diffusion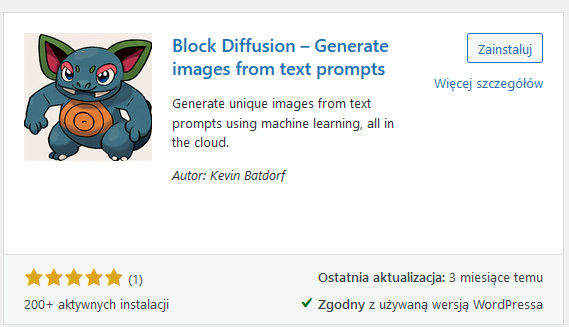 Does generating images based on the description provided sound familiar to you? This feature is offered by the Block Diffusion plugin, with machine learning and an advanced image generation model, developed by Replicate. Replicate is a company that makes it possible to run machine learning models using a cloud-based API interface, without the need to understand the intricacies of machine learning. The Block Diffusion plugin interfaces via API, so you will likely have to submit the Replicate API key. Among the most important functions, it is worth mentioning suggestions and an example prompt preview, which will teach you how to write even better prompts. The Block Diffusion plugin will generate some images for free, but then it will charge you 0.01 USD per each image created using the Replicate API. The plugin is available as a paid, monthly subscription.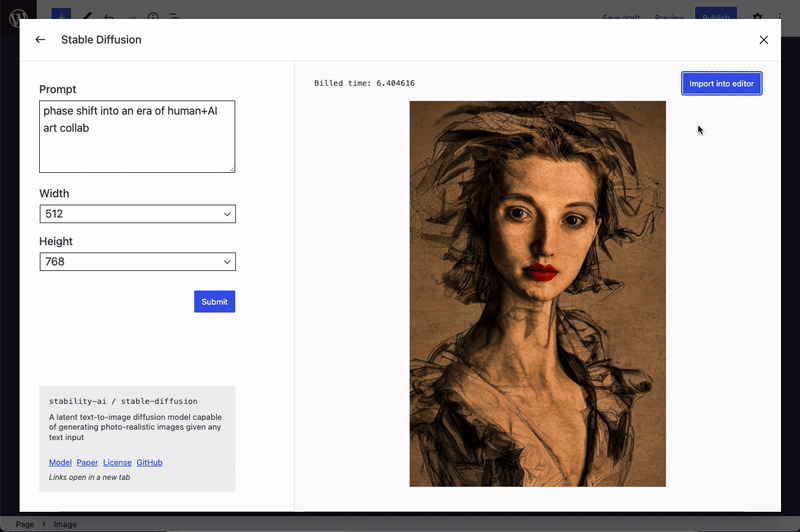 AI takes no prisoners
WordPress plugins are yet another field where AI has taken hold for good. In the coming months and years, we will probably see development in this field, so we recommend trying out various plugins. Tell us about your suggestions!