In recent days, remote work has become so popular that even companies sceptical of this form of cooperation have been forced to get accustomed to it. All because of COVID-19, and this is just one of the methods employed by companies to protect against it. Remote work is a big challenge for managers and employees – how to organise it effectively? How to provide employees with all the necessary tools? How to ensure the security of sensitive data? The solution to these doubts may be Microsoft Office 365.
Microsoft Office 365 is a package of integrated tools designed for remote work. Thanks to it, employees have access to all necessary information, data and modules – all in compliance with security and storage protection standards.
Coordinating meetings – Microsoft Teams
Let's start with a very important aspect of remote work – team communication and information flow. Microsoft Teams is a platform designed for facilitating the exchange of messages and the organisation of meetings within the company. Whether your business has 10, 100, or 1,000+ employees, Teams can host online meetings and live events for up to 10,000 people. The available features include planning assistance and the possibility to take notes and record meetings.
Learn about trends in e-commerce in the times of pandemic in our article.
One of the useful options for employees is the feature that allows them to share the meeting agenda and chat with its participants before the actual meeting starts. People outside of your company can also attend the event – you don't need to download Teams or any additional plug-in to join the meeting. Additionally, every meeting is automatically transcribed.
Microsoft Teams is fully integrated with other Office 365 services – this means that file sharing or scheduling meetings takes only a minute.
Employees can be assembled into teams. A great tool for team cooperation is the channels feature – each of them focuses on a different topic. The channels are where meetings, conversations and work on files takes place. Each channel has 3 basic tabs:
Conversations – meaning all conversations taking place on the channel.
Files – every saved file.
Wiki – a place for real-time cooperation.
It should also be added that due to the pandemic, Microsoft has made Teams available for free for six months, in order to facilitate remote work. The promotion will be available until January 21, 2021.
Intranet – Microsoft SharePoint
What if the company wants to create a corporate communication portal or control the flow of files? This is where SharePoint comes in handy – a platform for web applications. It enables team cooperation, management and exchange of information between employees and the organisation of projects.
SharePoint is often used as an intranet – a website available only within the company. This is where employees obtain up-to-date information and search for people and company resources.
SharePoint has 6 main features:
Sites – allows you to manage and secure public or private sites; activities on the pages can be carried out even by someone without specialist knowledge;
Composites – allows you to modify the website in WYSIWYG* mode or using Microsoft Visual Studio;
Communities – responsible for communication between teams;
Search – an advanced search tool that facilitates searching local documents, repositories and employee profiles;
Insights – thanks to it, users have access to various departments of the company to improve work efficiency;
Content – both employees and customers can exchange information, share, post and work on files in real time.
It should be noted that SharePoint allows you to observe changes in files, and also offers a designated place where you can store various documents. This will allow you to control files and facilitate their circulation.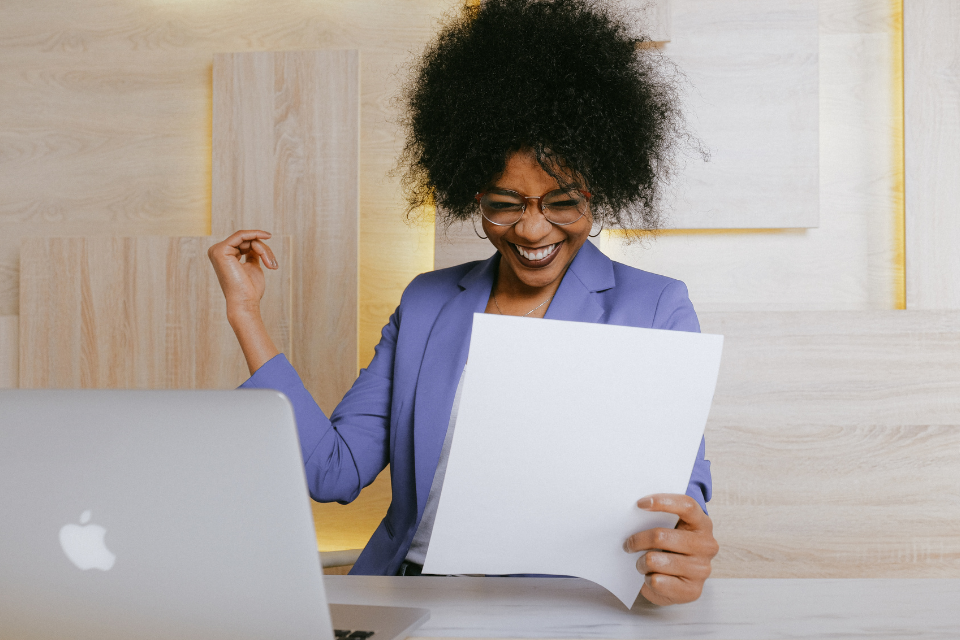 Cloud storage – Microsoft OneDrive
Since hosting meetings, supporting the company's operations and organising files has already been mentioned, we will now describe the place where we can store all this data – that is Microsoft OneDrive. It is a 1 TB disk space that can be accessed from any place or device, including the offline mode. Direct creation of Excel, PowerPoint and Word documents is also supported.
Microsoft pays a lot of attention to security, which is why OneDrive is strongly protected by the company. OneDrive is protected by numerous certificates, and their effectiveness has been confirmed, among others, by The European Union and the Office for Personal Data Protection. Additionally, all files on the drive are automatically backed up on Microsoft's servers.
Access to OneDrive can be additionally secured with Two Factor Authentication (2FA). However, if you wish to keep your valuable documents even safer, OneDrive offers a Personal Vault folder. It is protected by 2FA, which you manage via SMS, e-mail, fingerprint or face scan. The vault is blocked after 20 minutes of inactivity (3 in case of accessing it via the mobile application). After this period, you need to activate it again.
Summary-remote work with office 365
As you can see, remote work can be just as organised as the cooperation in the office, if you are using the right tool. Microsoft Office 365 allows companies to work comfortably without leaving home. Teams will enable the organisation of teamwork and meetings between employees. SharePoint will take care of the proper circulation of documents, and OneDrive will ensure the security of files.
Dictionary-remote work with Office 365
WYSIWYG – What You See Is What You Get. Programs using this method allow the user to see the final version of their work or a result very close to it already during the editing process, for example when working with a document or a web page.
Two Factor Authentication (2FA) – two-step authentication, consisting of two stages – entering the user's login and password, then typing in the code sent via a text message or e-mail.