For several years I have been running an online store and supporting its promotion via a blog. Every day I see that it brings many new customers and causes the existing ones to return. In phone calls, I also often hear that it was the blog content that made buyers decide to purchase from me, instead of the competition. And the competition is quite big. Even the manufacturers of the products I offer sell them online.
In my blog activities, I focus on providing a rich offer and impartial advice during the process of choosing the right brand, which has proven to be a very successful approach. Clients appreciate the objectivity and the ability to verify the offer. I suggest what to look for before buying. I indicate what is important when choosing the product. I provide interesting facts and answers to common questions.
I also encourage individual consultations and applying the advice I post on the blog. This allows me to build trust, create relationships with recipients, and be known as Ms. Jola among the clients, instead of some stranger from a large corporation's hotline.
Acting as an advisor and expert for the client
By running a blog, you can also become a supportive advisor and expert in your field for the readers. They will look for advice on your blog, recommend your content and other products you offer. In this article, you will find tips on what to write about on the blog and how to turn it into an effective marketing support tool for the products and services you already provide. Thanks to this article, you will learn what to focus on to effectively increase the number of new clients.
Start by launching a blog
Maintaining a valuable blog is a great investment in long-term client acquisition. Note that you prepare a given article only once (plus, if necessary, update it from time to time), and it is constantly working for you to ensure that more people visit your website. If you do not have a blog yet, I wholeheartedly encourage you to start one.
If you already have a blog and want to increase its visibility, you should work on providing interesting content and making sure it is well-positioned in the search engine. In case of "fresh" websites, it might prove useful to use pingbacks:
When it comes to taking care of SEO, you will also need the YoastSEO plugin, which tells you how to write an article well, refine the names of photos, adjust its length, readability, and how to properly use links. In your content, use subtitles and make important parts and key phrases bold – as seen in this article, because many people skim through the content to quickly catch the most important bits.
Let's now talk about what to write about on the blog and how to do it to gain new clients.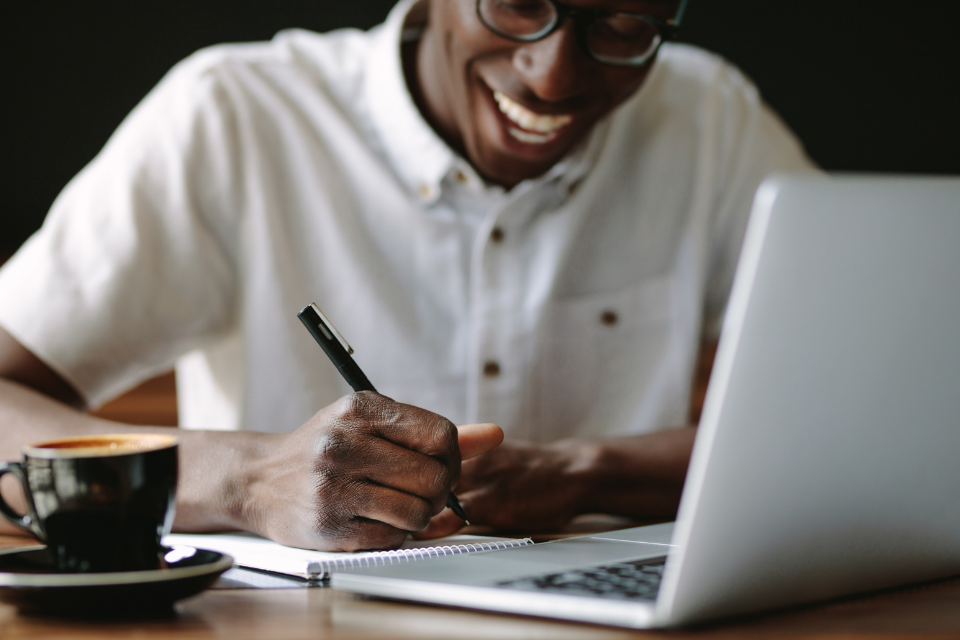 About matters that solve problems and answer recipients' questions
Analyze the questions and answer them precisely:
What do your clients contact you about?
What are the most common problems mentioned in conversations?
What issues do they raise on the forums?
What do they post on social media support groups?
What matter seems obvious from your perspective while constantly posing a problem for your visitors?
Prepare a list of frequently asked questions and a plan of future blog posts answering them.
What specifically should appear on such a list? A lot depends on the industry you work in. The list can, for example, include the following topics:
How to choose the design software?
How to match the tires to your car?
How does a steam mop work?
How much power is preferable in a hoover?
How to check what roller shutter size I need?
Clients are your biggest knowledge base regarding what to write about on a blog to increase sales. If their questions land in your email box or are being asked during a phone call, people are surely Googling them, too. And if they find the answers on your blog, instead of the competition's, you are increasing the probability of sale. Even if the competition has already written about it, try to do it better, in the most attractive way possible. Add something extra, which I will discuss in the further part of this article.
If you are already running a blog, check what has gained the most user interest so far. What articles are being viewed most often? Which ones are best at keeping the reader focused? For this purpose, take advantage of analytics tools such as Google Analytics. This way, you will learn about readers' behavior on your pages.
Make sure that the language you are using is understandable – meaning that it is adjusted to the client's knowledge level. Employ metaphors, comparisons, stories… Remember that clients, who often do not know the industry-specific phrases and names, need clear expressions. Because what does the decibel level really mean to the readers? How does it affect their choice of the hoover? The situation changes when you explain that the level of 60 decibels is quiet enough to prevent the child sleeping in the bedroom from waking up and that more than 70 will make it hard to watch tv comfortably. Moreover, to find the phrases and expressions users are most often searching for, you can use special tools that will show you the most popular search terms. They include, for example, the AnswerThePublic website, or the more advanced, paid platform called Senuto. You can also install the KeywordsEwerywhere browser extension.
What to blog about and how to do it to get more new clients
On real-life examples and stories of people who took advantage of our offer.
If what we write about on the blog is to increase the number of recipients and sales, it needs to connect with our potential clients. Apart from the above examples, especially in the service industry, it is worth employing stories. Stories are easier to identify with. They are more than just a table with a technical specification or a ranking.
You can employ specific client cases and tell the story of the problems they have experienced and what service, action, or specific product helped to solve them. Show a metamorphosis. Compare the situation before to the current state, achieved thanks to the cooperation with you. What has changed? What have your clients achieved? Your reader is probably dreaming about the same thing or something similar. Do not be afraid to refer to emotions.
Let's assume you are a public speaking coach and you are talking about stage-fright. Present a case (anonymous one, of course) of a person who contacted you about their considerable anxiety related to public speaking. Additionally, it turned out that without working on this skill they faced a risk of losing their chance of promotion. Before you met, they were full of anxiety. After a couple of lessons, they learned to control their pose, breath and voice, gaining greater self-confidence and joy at the prospect of the upcoming promotion. This is a splendid example and a great addition to a post like "5 methods for overcoming stage-fright".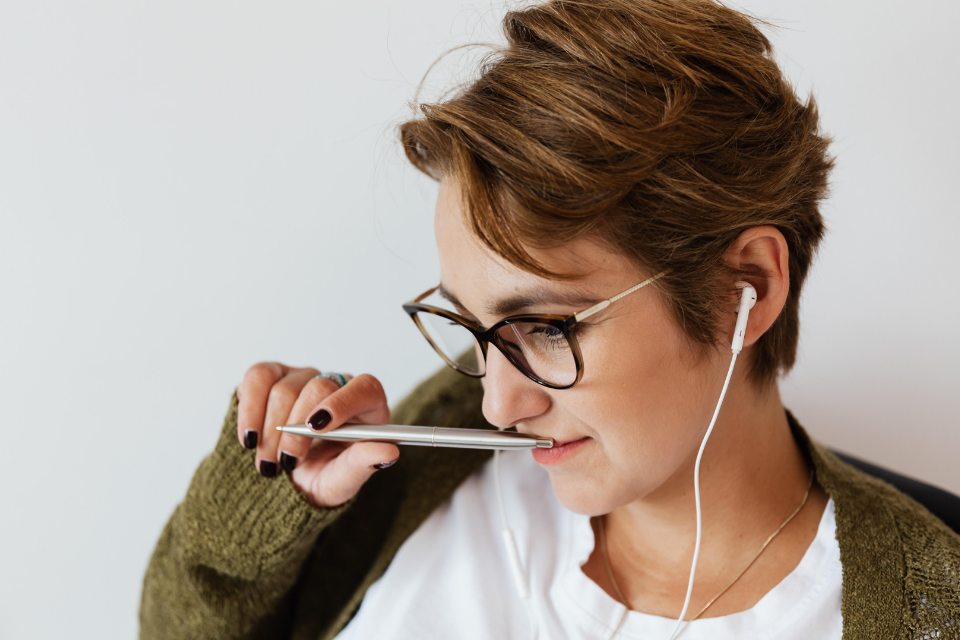 Talk about products and services in a practical way
When you wonder what to blog about and how to do it to gain new customers, think about what you reach for the most. What topics do you browse before making a purchase decision? Of course, everyone has their own strategy. There are people with an analytical mind who review the entire specification and the list of features before clicking on "add to cart". Some just need the product to be trendy and break popularity records. Finally, some follow the opinions of others.
However, it is always worth following this rule: the simpler and more practical the content, the better. Do not let the user get lost on your website and serve the information on a silver platter. Let them see the advantages of the solution you offer. Do not focus on the features themselves, but try to visualize them in an attractive, accessible way: in the form of tables, graphical visualizations, videos, quotes with opinions or infographics. And, of course, include practical links to your offer or lead magnets – free materials available to download after the visitor provides their email address.
Use proven methods, such as sales rankings, TOP 5 products of the month, product unboxings, practical tests showing the product in action, etc. Try to, at least, provide mini-guides for download, so that the reader ends up on your subscriber list. This, in turn, will enable you to further communicate with them via email. How practical! Even if the recipient leaves your blog, the relationship will remain.
What to blog about and how to do it to gain new clients – summary
The above tips are closely related to interactive marketing, which I am a mentor of. It is the art of communication and building relationships based on values and interactions. As you can see, each blog entry is a reason for such a virtual meeting, for getting in touch with your brand and you as the helpful advisor. This is where you show your expertise and present the advantages of your offer.
By communicating through this channel, you gain long-term marketing support for your sales. 24/7 access to your content generates new audiences and potential clients. Think about your strategy by considering the tips above on what to blog about to gain new clients and grow your sales. In return, you will build recognition and lasting relationships in the background, based, for example, on e-mail communication.