Many of our clients face a very difficult decision – which server should I buy? Should I take the cheapest virtual server, or perhaps it is worth paying extra for the SSD server, or right upfront buy the VPS server?
How these solutions are different? Which one of them should you choose for a small website, online store, managing big organization, or just for company's e-mails?
Let's start by explaining the basic notions which will frequently occur in this article.
Virtual server – what is it?
A virtual server is a separate space for you as a part of one big server. This is a shared space – it means that many users can use resources from one server.
Such a server must have very high computing power, a lot of RAM, and large disk space. Due to the fact that a greater number of clients contribute to its maintenance, the price of keeping the server running for a client is very favorable.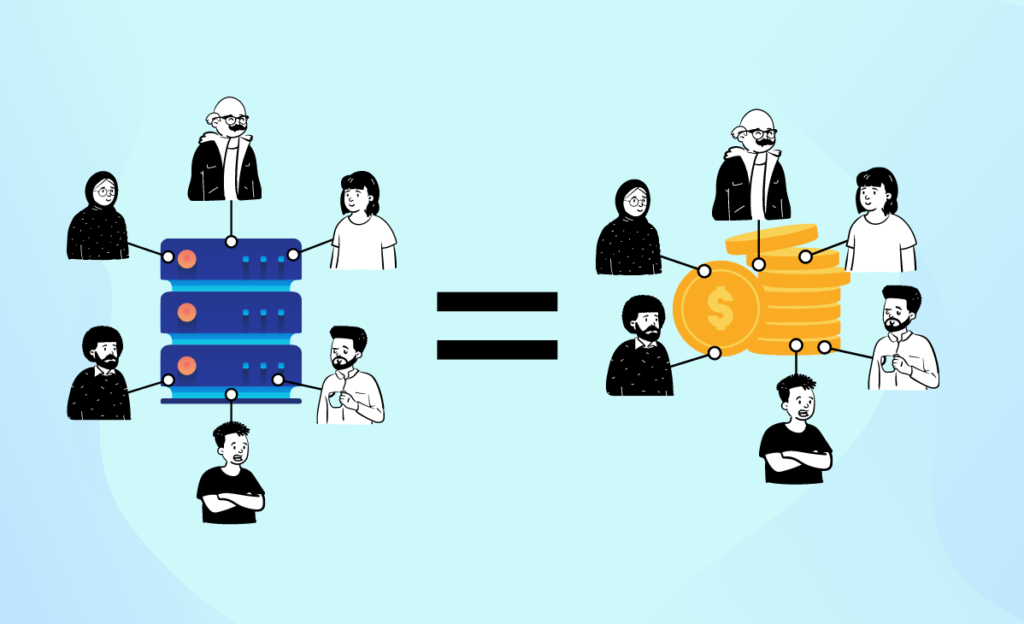 Most service providers offer virtual services in annual subscriptions which prices don't exceed several hundred dollars.
The disk space available to you should be jointly counted for website files, databases, and emails for the sake of clearance.
Although, the disk size is not a key parameter. Do not fall for "no-limit offers" because this is an unfair market practice with which we try to fight. You always have a right to know for what you are paying!
Some servers may have some limitations. They may concern the number of email accounts, databases, the possibility to manage connected domains, the right to access to a server, the number of files which you can place on it, and many other parameters.
Limitations
Often, such limitations are hidden deeply within the offer and you find out about them when your website stops working without any warning. So when you see another offer of a server for "99 cents", be aware that there must be some trap.
The virtual server also has enormous computing power, measured by the level of using the processor and RAM by your software at the server. The larger the subscription, the higher the limit will be.
These limits are to provide the comfort of using for all clients on the server which is shared. Thanks to them, one user who temporarily records much higher traffic on the website or is under attack, doesn't cause problems with the operation of other accounts on the same machine.
If you want to protect your WordPress website from hacking, read our article.
How virtual server works?
Each virtual server user has access to the control panel. It is a panel in which you will easily set up everything that is necessary for full use of the service – you will connect domains, create email boxes, FTP accounts, you will optimize other settings. You will also find a script installer, thanks to which you will quickly launch, for example, your own WordPress.
There you will find the websites creator that will allow you to create a professionally looking website without a programmer nor graphic designer.
Also, you do not have to worry about managing such a server. The server operator will take care of server software updating and ensuring its flawless operation.
The server provider doesn't interfere with what you place on it unless it is illegal. Thus, you will be responsible for regularly assuring that your website software is always updated and secure.
Sounds great, isn't it?
So what are the disadvantages of this solution?
It is worth mentioning the following:
It is a shared environment, thus operations of some clients may have more or less limited influence on the others who are on the same machine,
There is nothing for free, so free or very cheap web hosting will be slow and problematic – it will be caused by a too large number of clients on a single server,
If you don't have an individual IP address, your emails are sent from the same IP as other clients. This means that periodical problems with delivery of emails may occur if someone's email password trickles out and spam is sent. Obviously, the server's operator duty, in that case, is a quick intervention.
The rules of the game must be equal for everyone, so the possibilities of adjusting the server to one's own needs will be limited,
The possibilities of scaling up the resources are limited. When you need larger power or space, you have a few packages to choose from which can turn out to be insufficient for your individual needs.
Virtual Server Ultra (NVMe)
Virtual Server Ultra (NVMe) has the same functions as a regular server. It is also a shared environment and has the same control panel.
It differs from an ordinary virtual server by the fact that all disk space is on NVMe disks. The available disc space in Ultra packages is lower but the same software on the Ultra server will work faster.
This server is especially suitable for:
Complex websites based on WordPress. According to some estimations 40 % of websites in the world works on WordPress. Although it is a great platform, it has some drawbacks. It requires a lot of computing power, especially in the case of high traffic. For WordPress to work well, it has to be well optimized, it cannot include heavy templates or plugins and it has to work on a fast server.
Read our article how you can move your website to WordPress.
Online stores. Platforms such as PrestaShop or Magento are known for their appetite for server resources. With the increasing number of products and visits to a store, it starts to work slower. Just switching the server to SSD won't solve the problem, but it is worth to start from that. In the next step focus on a decent optimization of store's software – together with a fast server it will bring the desired outcome.
VPS server – what it is?
VPS is a completely separate server with dedicated resources for you to utilize.
It works as if it was a separated machine. Most often, that's not the case. It is a part of a much stronger server but you receive an entirely separated virtual machine with guaranteed resources, such as:
Computing power. It is usually counted by the number of processor cores.
RAM.
Disk. Pay attention to both the amount of space and the type of disk (you can use fast SSDs).
Transfer and bandwidth. Note that there are no unlimited servers. The most common limits are the number of data that a server can receive and send in a month, and connection speed at its disposal.
Beware of the unfair practices of some providers of this service. For example, the processor power may not be guaranteed for your exclusiveness. You purchase power of 2 processors, meanwhile, the supplier sells it to two clients because he assumes that they won't use entire power at the same time.
How VPS server works?
The VPS server is an entirely separate machine only for your use. It means that you decide what operating system you are going to install on it – Linux, Windows or perhaps something different? You are responsible for full configuration and also taking care of server software that operates on it. These elements were not present in the case of the virtual server.
A VPS server can act like a large private virtual server. You can commission the service provider to configure the server, install a control panel (e.g. cPanel) as well as ongoing management and response to incidents.
The most important advantages of the VPS server:
Private, discluded environment. There are no other clients on the same virtual machine.
Full access to the server and its operating system settings. Access to all logs and settings makes easier problem solving and looking for optimal solutions by an administrator and advanced users.
Possibility to fully adjust the environment to one's needs.
Chance of any server software installation which your website or online store requires.
Probability of resource Scalability – when you need processor power or RAM you just pay more.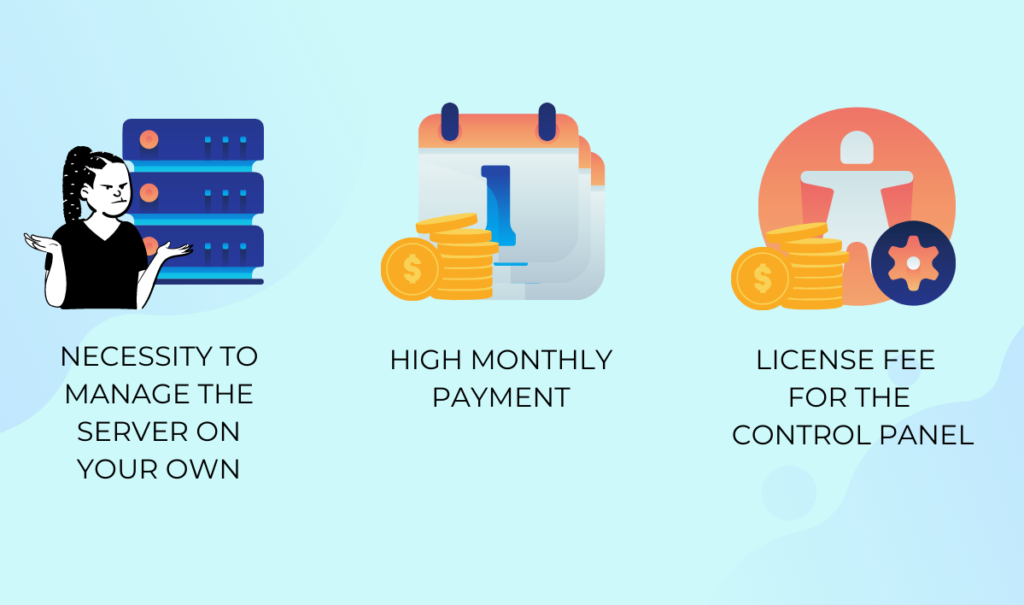 VPS Server downsides:
Much higher maintenance cost. Instead of paying a few hundred zlotys a year, prices start at 100 dollars up, but per month.
Necessity to manage the server on your own or commissioning this service (few hundred dollars monthly).
License fee for the control panel (if we want to use it).
What should be the requirements of the server for me?
First of all, before you start to increase the resources of your current server, you should devote the appropriate amount of time for checking which resources your software actually needs and for its optimization.
If your car has problems with acceleration, do you immediately drive to a car dealership and ask for assembly of a new engine? No. It is recommended to check whether everything is optimally positioned under the hood. Perhaps the engine is fine and other parts should be replaced?
We will devote a separate article on software optimization but here are some tips:
can you upgrade the PHP version to the maximum available?
are all images, HTML and JavaScript files compressed and optimized?
do you use cache and minify?
does the website perform unnecessary calculations or other operations?
are the database queries not overly complex?
When to choose shared web hosting and when VPS?
For the majority of our clients shared web hosting is enough for both small business as well as when the business is growing. If you don't plan global expansion at the start, and the company producing your software does not immediately recommend the VPS server, most likely you won't need it at the beginning. It is better to spend the money saved on marketing and advertising.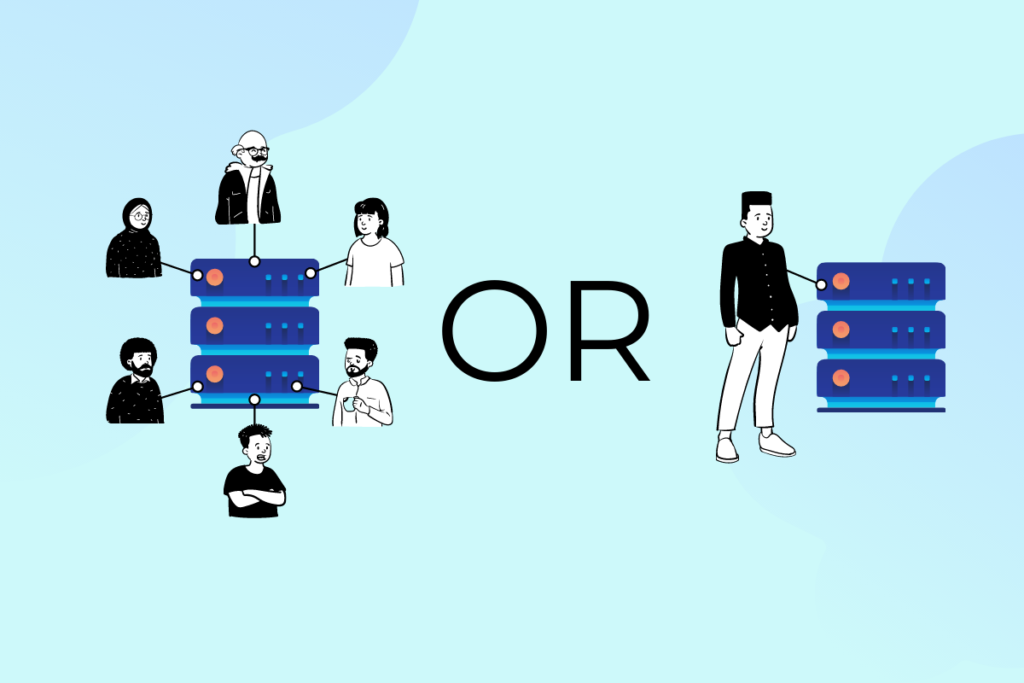 Can I change the server type later?
You can freely change the virtual server packages as a part of the HDD or SSD offer without any downtime. It is a simple operation and requires only the conversion of the subscription fee.
Changing from a regular virtual server to SSD requires data migration to another physical machine. We conduct such migration without any additional charges during the night, so that the downtime of the service operation is almost imperceptible.
Migrating services from the virtual server to SSD (or the other way round), is a much more complicated operation. It requires the following steps:
Inventory of data and services running on the current server. Resource demand analysis.
Selection of appropriate parameters for a new server (or several servers).
Launch of a new server, configuration, and data migration.
Transfer of domains functioning to new servers.
Continuous functioning optimization.
Our administrators have vast experience in designing a server infrastructure and they will eagerly help you in all the aspects related to virtual or VPS servers.
Does the VPS server need a control panel?
No. In some cases, it is even not recommended. We often suggest the following service package to our clients:
VPS server for website maintenance. Without a control panel, only the necessary firewall, ftp, ssh or web server services are running.
A virtual server from the standard offer, for handling the company's email.
The website grows even bigger – what if one VPS is not enough?
Our clients who decide to choose our VPS offer often ask about support in the selection of the server they need. If we see that the needs of our clients grow fast, we suggest not one but a few VPS servers.
This facilitates both current management as well as resource scaling in the future. For example, a separate machine may be needed on the email server, website server, database server, cache server, etc. Also, the construction of a large website can be divided into so-called micro websites and each of them is running on a separate infrastructure. However, these are advanced themes and dedicated to websites operating on a huge scale and also having an appropriate budget for such investment (at least a few thousand dollars monthly).