Trends change extremely fast in the virtual world. You should keep track of them in order to stay competitive on the market.
Is a small conversion rate your daily nightmare? Or do you have no idea how to keep your customers on your website for a longer time? If you answered "yes" to the above questions, you should definitely do your homework, and get familiar with UX trends for 2018.
ANIMATIONS EVERYWHERE
There's one main reason why the importance of animations has grown. As there is too much information, especially in the virtual world, it's almost impossible to grab people's attention. This is why companies should be a little bit more creative when it comes to creating content.
A few years ago, it was enough to include some beautiful photos in order to stand out from the crowd. Now the bar is being set increasingly higher.
You've probably heard that video content is one of the biggest trends for 2018. Everyone agrees with that. The popularity of video content has been rising in recent years, but don't forget that there are also some other ways to create something interactive, such as cinemagraphs. Isn't it more engaging than usual photography? Here is proof that creating videos is not the only way to interact with consumers.
Find out more about other possibilities, such as 4K (a new standard of resolution for digital Cameras, and computer graphics) and Augmented Reality (a system that connects the real world with the one generated by computers). They may seem to be a novelty now, as videos were some years ago, however the development of technology is so fast, that it could be something ordinary very soon. Pokemon Go was a great example of this.
Be aware that in the modern world, where many of us use Snapchat or Insta Stories, people require something more than basic pictures. Thanks to the quick development of these applications, animations have become more accessible than ever before.
Little by little, the distinction between a virtual world and the real one is becoming undistinguishable. This is why it's important to take these changes into account while designing websites and applications.
SIMPLIFIED NAVIGATION
It turns out that fewer options help people make decisions. Too much choice is stressing people out.
If your aim is to increase the conversion rate on your website, then consider reducing the number of primary navigation options in the header. This will help potential customers begin exploring your website quicker, and make it easier for them to choose the topic or product they are looking for.
The transition of the IKEA website design could be a perfect example of that. Before, there were about 10 categories in the header menu, now it looks much different. Just take a look and learn from the best: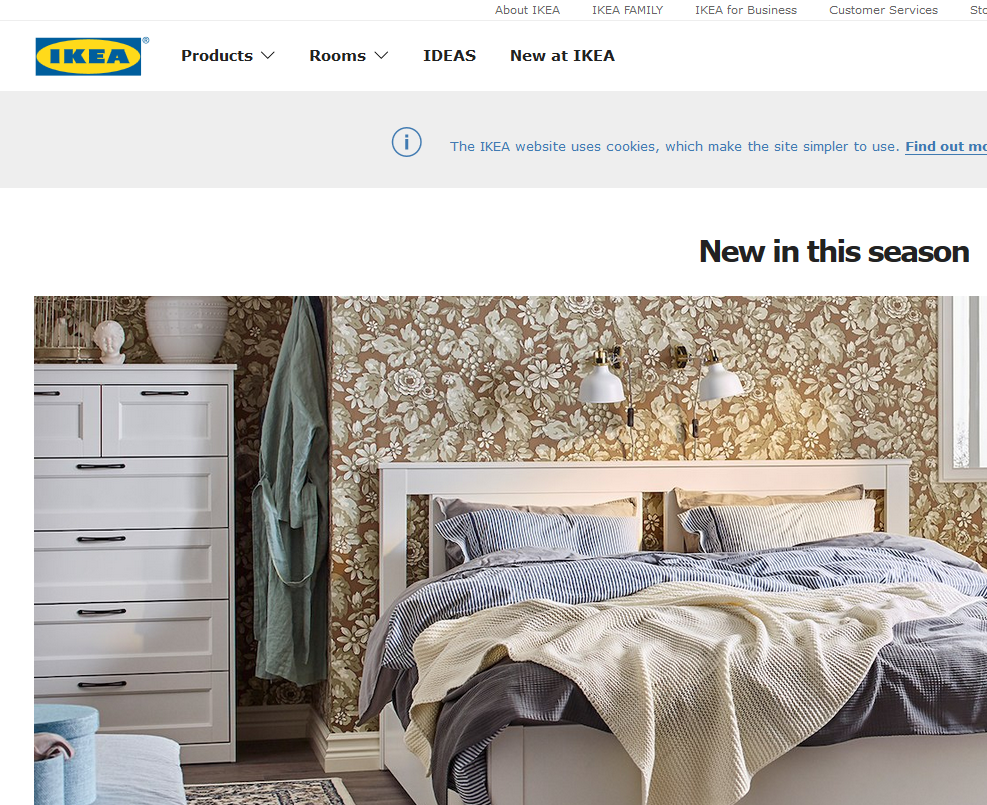 LESS HAMBURGER MENUS
The hamburger menu is a very common choice in terms of mobile responsive design. Why is it called a hamburger? Because the three lines are reminiscent of a hamburger:

Despite its popularity, many companies are starting to change their point of view and quit creating hamburger menus altogether. Why?
According to the research that was carried out by Nielsen Norman Group and WhatUsersDo,:
"Hidden navigation is less discoverable than visible or partially visible navigation".
Studies show that discoverability is cut almost in half by hiding a website's main navigation.
Moreover, it turns out that people are less likely to use navigation, when it's not visible.
The conclusion is clear – people will spend less time on your website, if you use a hamburger menu.
For that reason companies are looking for alternatives. Try to be more creative and make it easier for your customers to find what they want.
VIDEO FIRST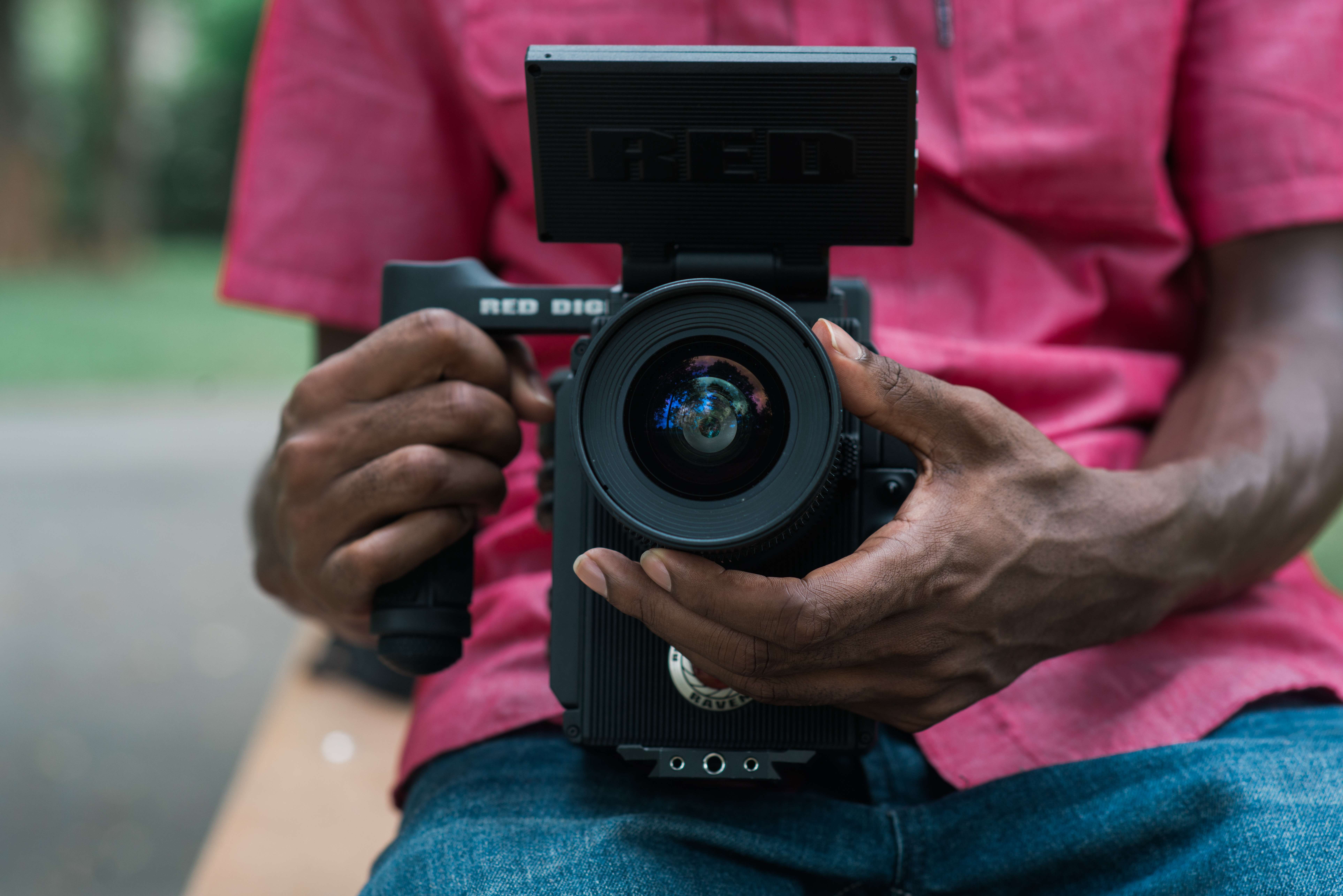 No matter what kind of industry they are in – in 2018 every company should consider implementing video marketing to their strategy.
Because of the significant increase of the number of video materials in content marketing, designers should adapt all kind of devices to that format. According to ScientiaMobile's report, most people (94%) prefer to watch videos in the vertical (portrait) orientation on smartphones. Only 6% of users switch mobile phones to horizontal orientation.
What is the advantage of video over the rest? First of all, it creates a completely different kind of experience. It lets customers immerse themselves in visual stories. As a result, it's much easier to build a relationship with a brand. Moreover, there is a greater probability that your company will be better remembered.
Ultimately, a customer will spend more time on your website.
BLANK SPACES – DESIGN MINIMALISM
How do you feel when you open a website and you see articles, photos, banners, animations and many different kind of messages at the same time? Overwhelmed?
Have you ever heard about negative spaces? It's a "whitespace", that is completely blank.
There is one core focus, with no other cluttering messages.
The aim of creating them is to make a user focus on one, particular task; for example, to encourage visitors to sign up for the newsletter.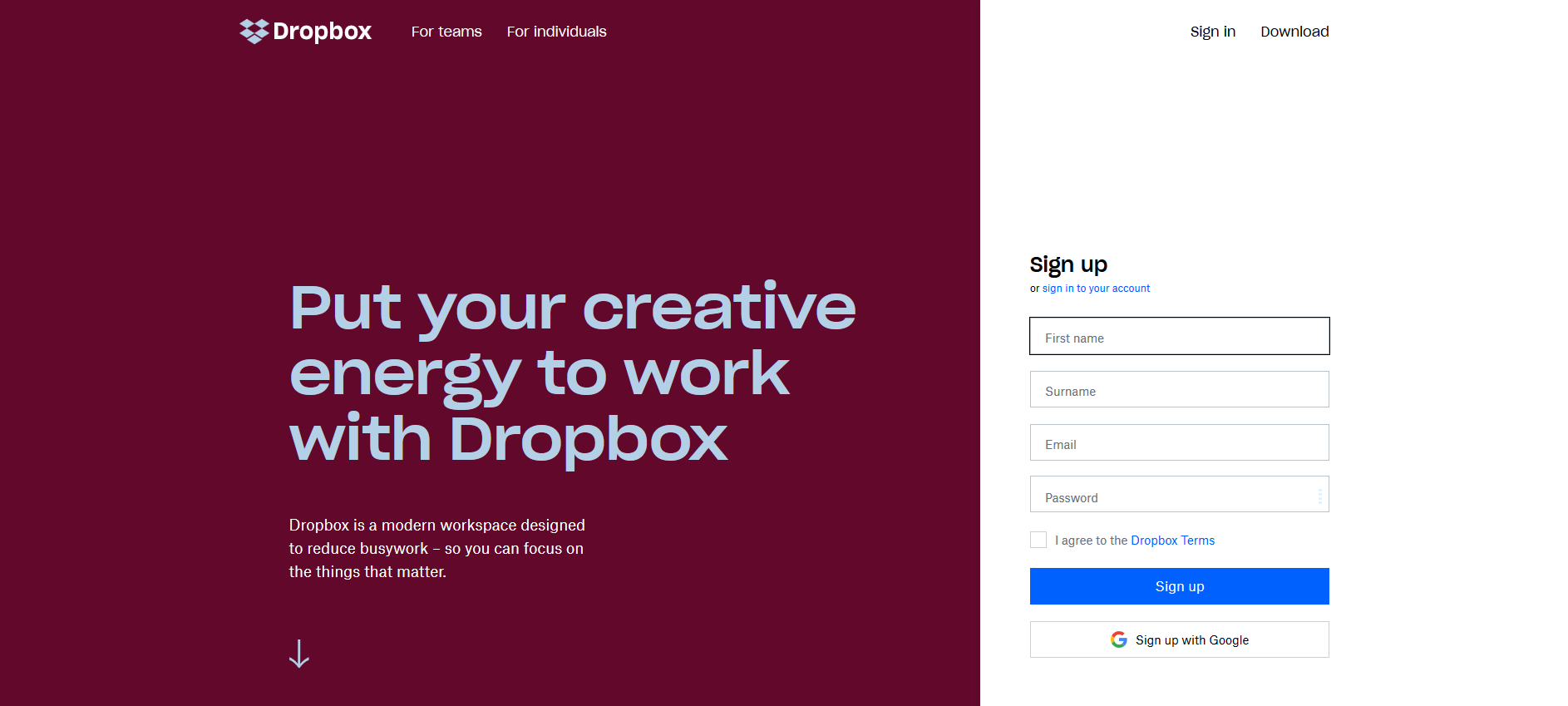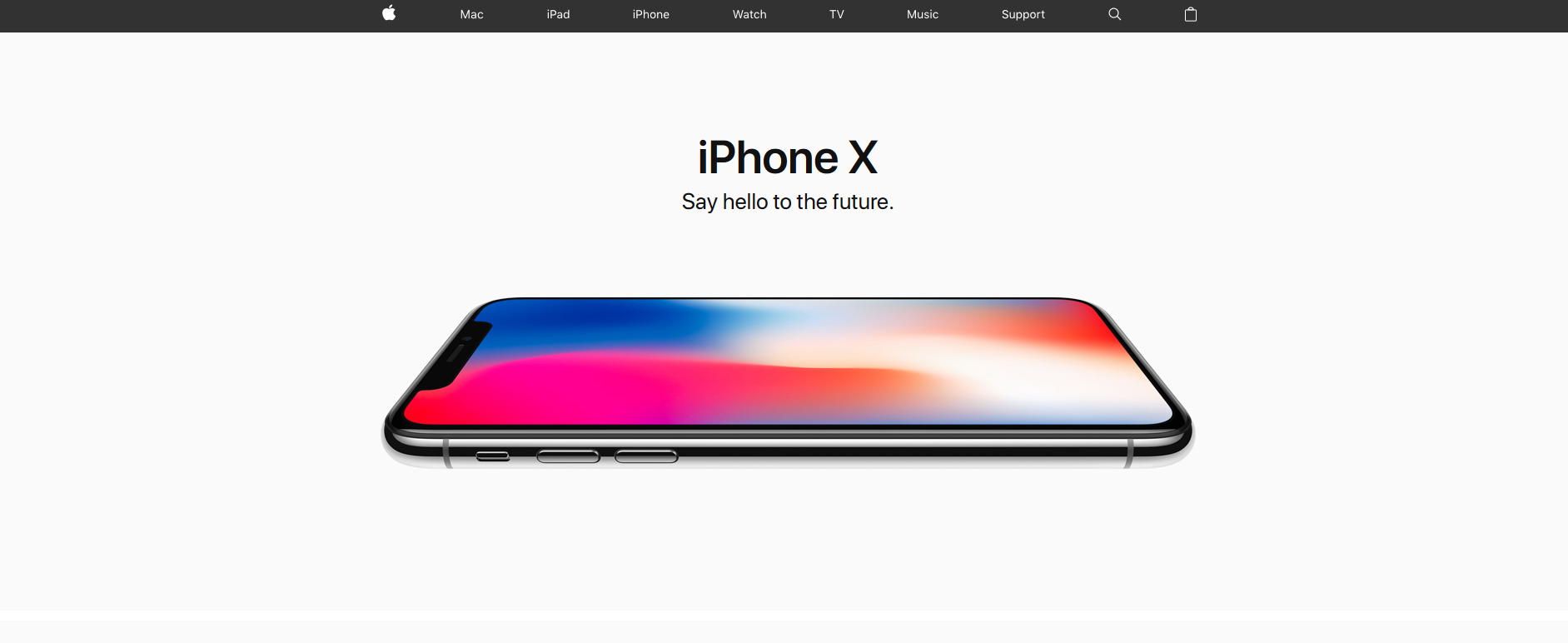 If you don't feel convinced, just take a look at the simplest example possible – Google's website.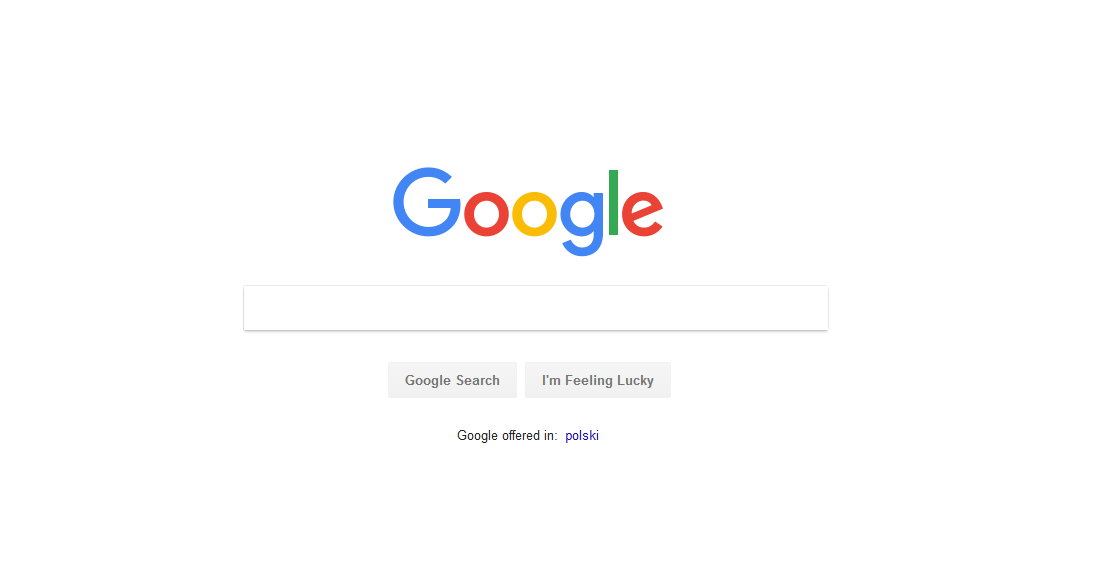 CONVERSATIONAL BOTS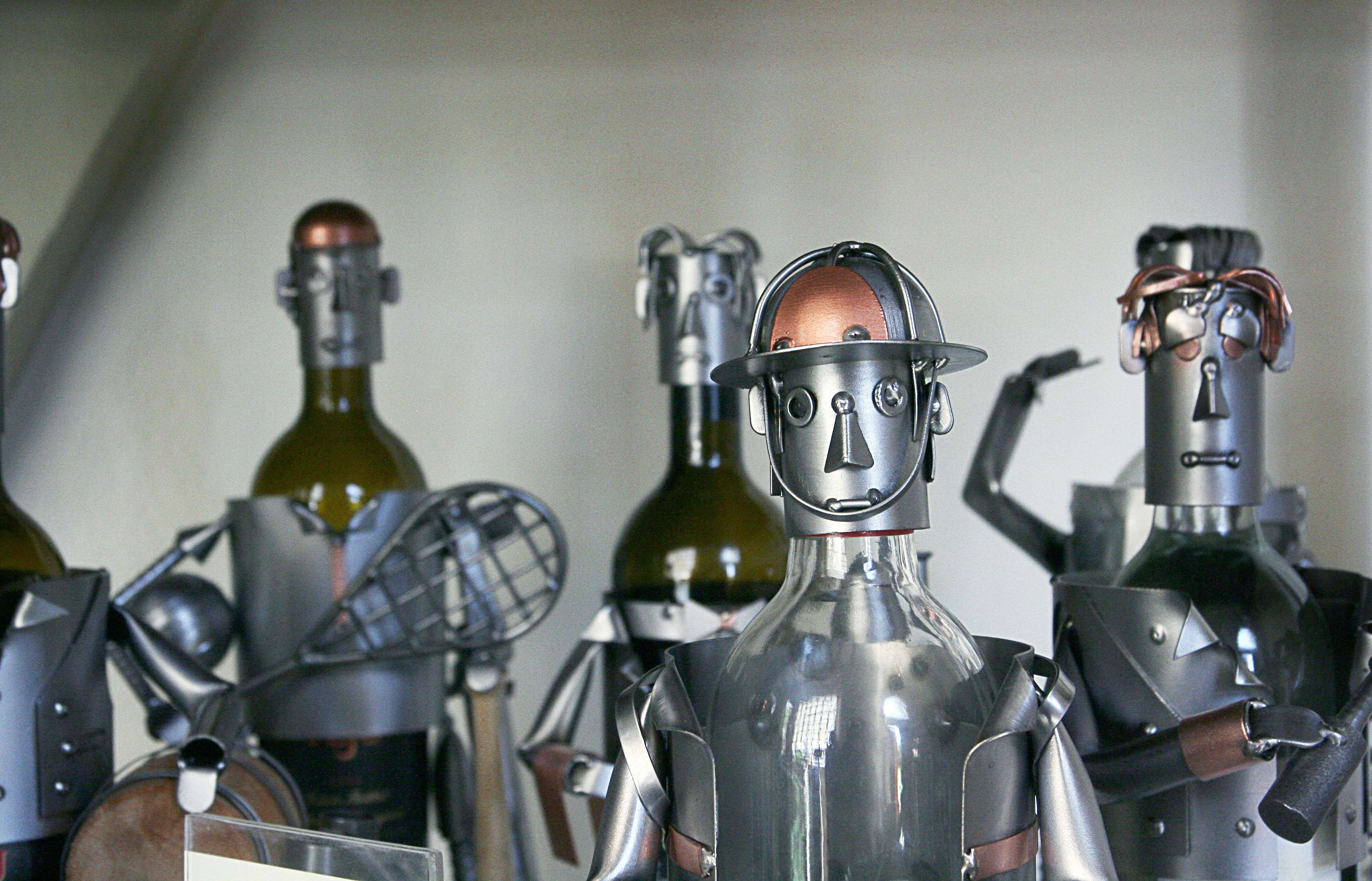 People are inherently impatient; they are constantly in a rush. Customers are used to getting quick solutions. They don't have time to wait hours for your response. Fortunately, current technology lets us react to this better than ever before.
As people like real-time conversations, the importance of conversational bots has increased. The evolution of Messenger app functionalities has completely changed the perspective on bots. According to David Marcus (Facebook VP of messaging products), it turns out that people prefer to interact with companies via Messenger.
Kemal El Moujahid, the product manager for Messenger said:
"Messenger offers businesses new ways to engage with their community and potential customers. Whether it's raising awareness for a brand, enabling transactions, acquiring new customers, or delivering superior customer service, Messenger can be a core part of business solutions."
Many big companies, like National Geographic or Sephora, have successfully implemented bots to their marketing strategy.
According to VentureBeat, Sephora proved that the rise of Chatbots on Facebook Messenger can have an impact on the rise in sales. Sephora's aim was to encourage more clients to visit its stores by offering an easy way to book makeovers. Thanks to the Sephora's Facebook Messenger bot, booking rates have increased by 11%.
What do you think? Do you agree with our predictions? Did we overlook any interesting trends?
Share your opinion in the comments!