Let's say you have just received a new task from your boss – create a post for your company's Facebook page. But you don't have so much time or you don't know anything about designing such things. Don't worry – here you will find useful and easy-to-use online tools for not so graphic people.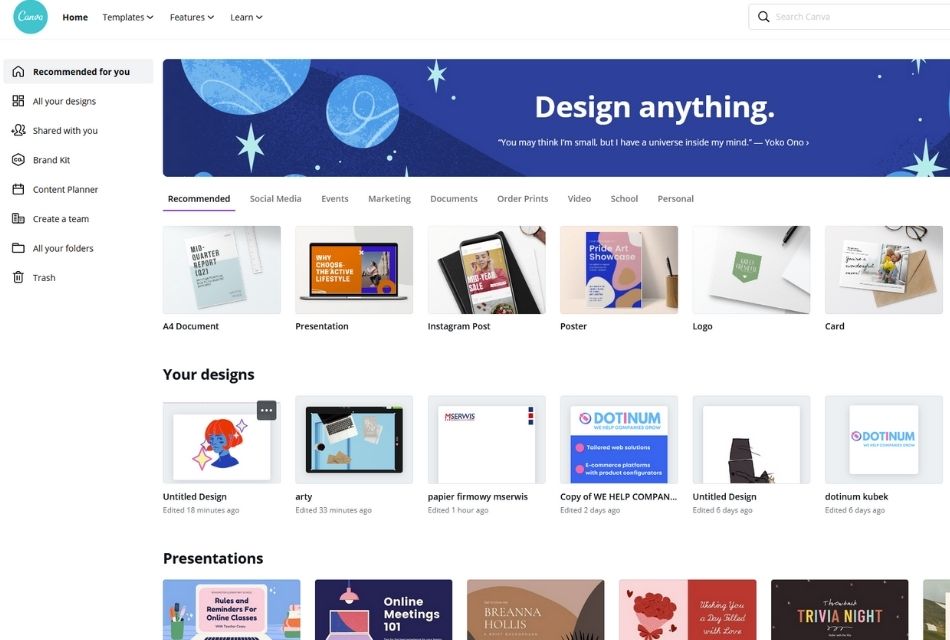 I think it is safe to say that Canva is the undisputed king of free online tools. I use the premium version, but the free one is more than enough. Canva has many useful features, such as:
Build-in dimensions
When you don't want to waste time on googling dimensions for different social media platforms, ebooks, presentations, logos, and so on, Canva got you covered. You can either choose from initially set up dimensions or choose your own.
Build-in templates
Additionally, you don't have to create everything all by yourself. When you choose what you want to design, on the left side you will find prepared templates. You can adapt them to your liking or leave them as they are.
Elements
Definitely my favorite feature. Elements are divided into sections. Here you can find:
Recently used
All of the elements that you previously clicked on and used.
Featured
Elements recommended by Canva, mainly based on what is currently going on. So, for example, around Christmas, there will be Christmas ornaments, on Valentines Day hearts, and so on. Please mark that you can edit colors on them, but not on everyone.
Shapes
Simple geometrical shapes:
circle,
rectangle,
triangle,
hexagon,
and others.
Frames
Choose one shape of the frame, drag a photo on it and Canva will automatically change its size to fit in the frame. You will find many options, e.g circle, laptop, ripped paper, phone, stamp, diamond.
Stickers
Simple animated pictures. Note that you cannot change the colors on stickers – still, it's a great feature.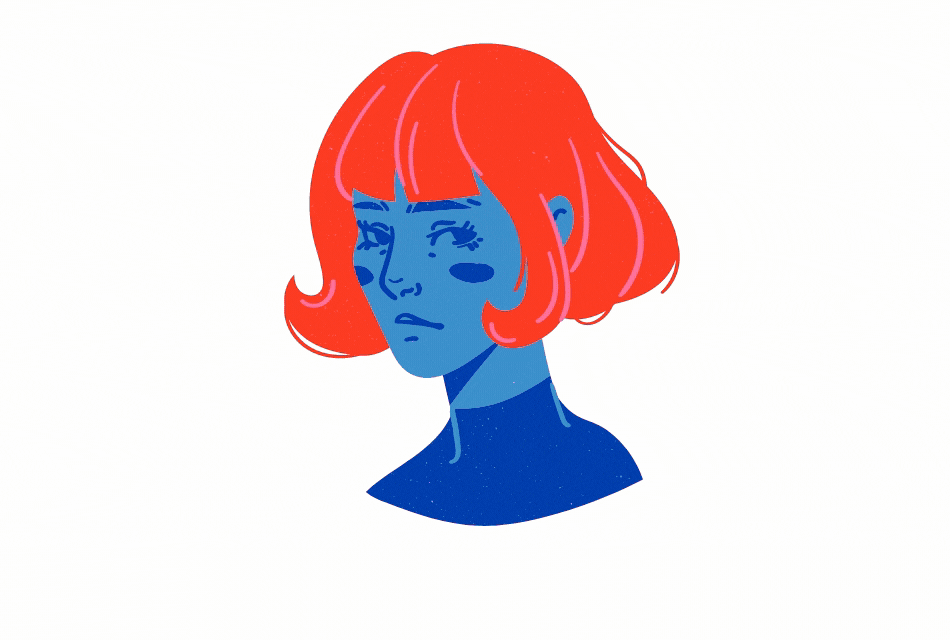 Charts
Rather simple charts when you can input your own data. You can choose between:
pie charts,
line charts,
bar charts,
row charts,
area charts,
donut charts.
Grids
I use it mainly in blog posts when I talk about more than one topic in one paragraph. Choose your desired shape of grid, photos and you're ready to go.
Gradients
My love for gradients is a little worrying, but if you're like me, you will like this section. It provides you with various shapes, both abstract and regular geometric figures.
Music, Videos, Photos – other sections of Canva
Canva also offers a collection of stock photos – both free and available only in the pro version. You can also enrich your project with a piece of music or video.
Brand Kit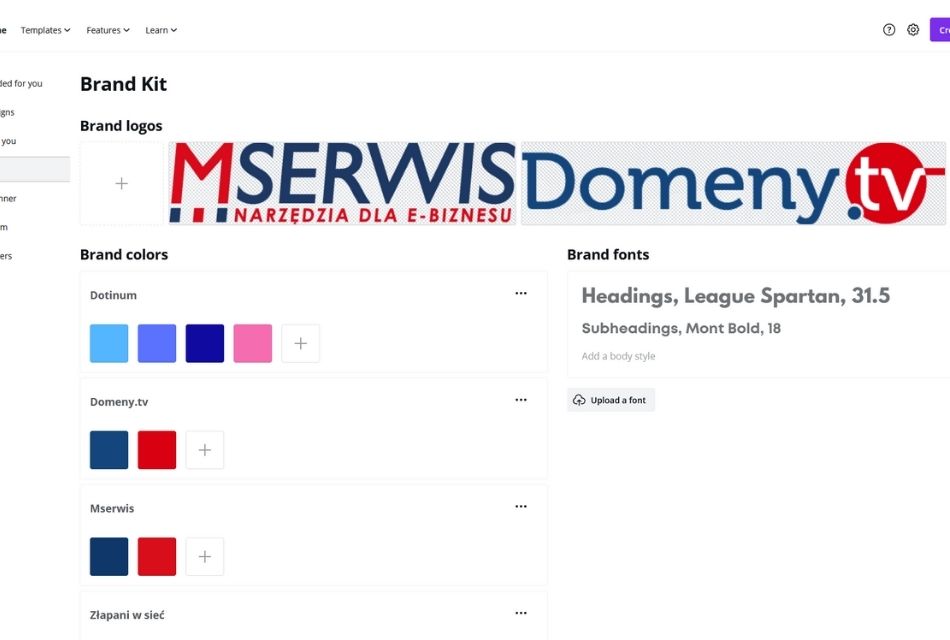 A good feature especially when you have more than one brand to care about – like me – but it's good even with one brand. Although it is rather meager, it is still useful. You can upload the brand logo, its color palette, and fonts. I know that you should have an identity manual, but I think it is easier to have crucial information in one place. Still, I hope that Brand Kit will be extended in the future.
Content Planner
Another feature that is best when you have few communication channels. Choose your desired date, design, and where and when you want to publish it. It is an easy way to keep track of all the publications.
It is another tool that I frequently use, or at least, two of them. Icons8 has a variety of features.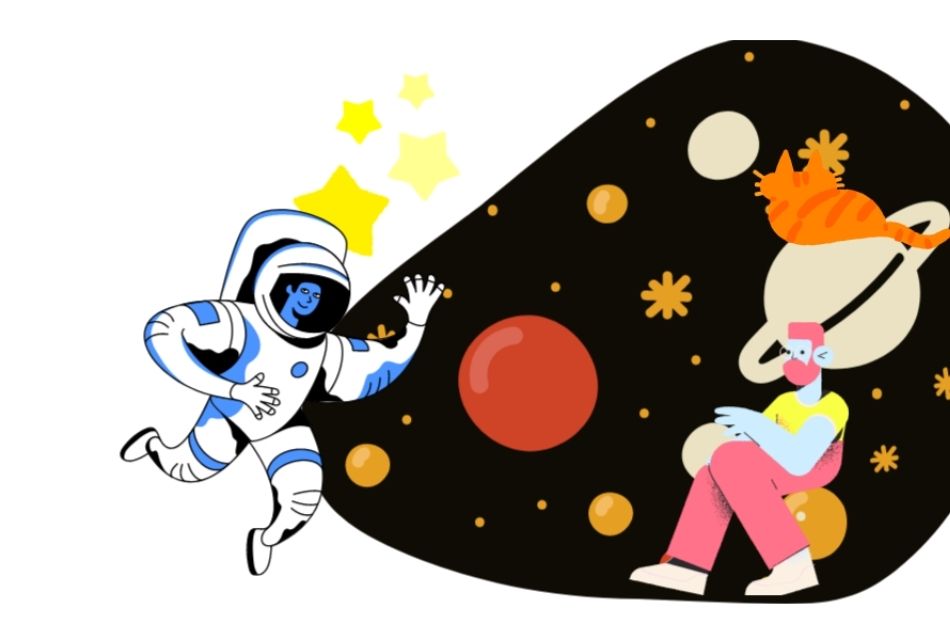 When I don't have time to draw something for one of our brands, I reach out to this section. It offers few styles of illustration in few categories:
People,
Animals,
Plants,
Objects,
Decorative,
Symbols,
Backgrounds.
You can export your project to the png and svg format – but please note, that svg format is only available in the premium version. Still, it is a very good feature.
A second tool that I regularly use. Same as in Vector Creator, you can choose between icons in different styles. Here you will find different:
shapes,
objects,
people,
places,
social media
or apps.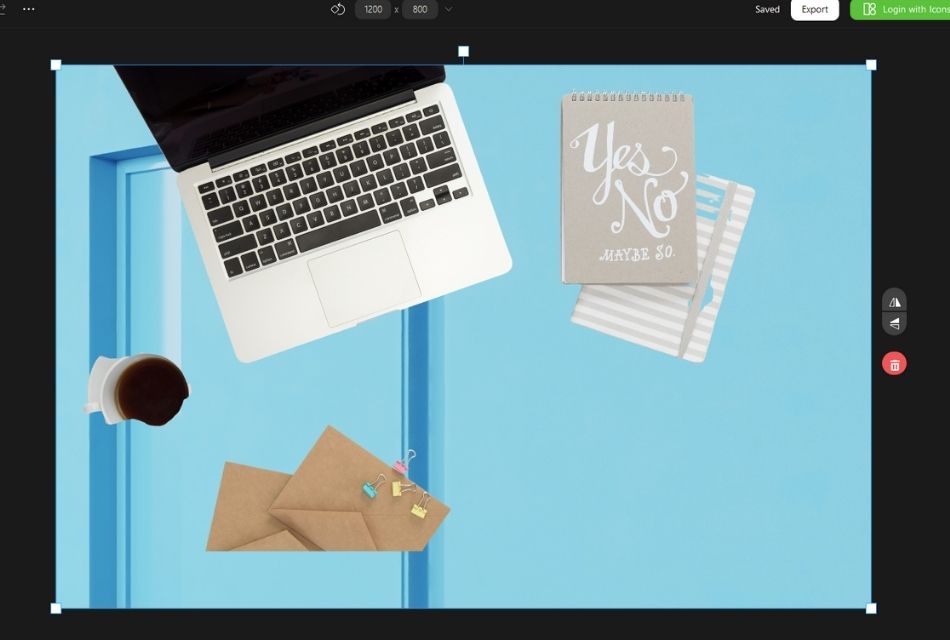 Here, instead of using regular stock photos, you can create your own photos. Icons8 advertises this feature as "creating your realistic photos in minutes. Choose from thousands of models, objects, and backgrounds to perfectly tell any story.". Is it good tho? For me, no. In most cases created photos just look fake and not appealing. Sometimes I encounter problems with masks and missing parts of the image, especially with objects (see pic below). But maybe you will make better use of it?
Bank of stock photos grouped by:
people,
ethnicity,
age,
gender,
clothing,
and many more. Good quality, many options to choose from but in most cases, you have to pay – although it is not much.
Two last options of icons8: music and upscaler.
Music tracks are grouped by
It offers a free trial, paid subscription, or purchase of a single track. Upscaler upgrades the quality of the uploaded image. You can enhance 3 images for free – the rest of it is paid for.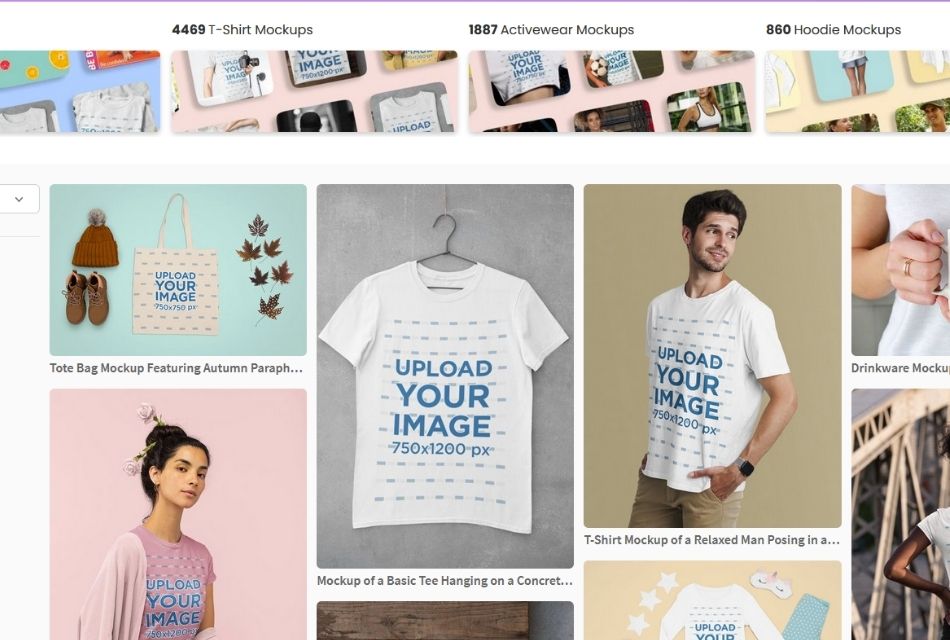 How to make sure that your t-shirt design, mug for a friend, or face mask will look good? The answer is: mockups. What is a mockup? It is a model or replica of a machine or structure, used for instructional or experimental purposes. To put it simply, they are ready to use (with shadows, colors, background) designs of various things. You only have to upload your project (in .jpg or .png), save it, and check how it presents itself.
Personally, I use them frequently. Mockups are a great help in the process of designing. Thanks to them I can easily adjust my project – if something is too high, too low, too big, or in unsuitable colors.
Placeit is especially good when you don't have access to Adobe Photoshop. Why? It uses so-called smart objects – and they are only available in Photoshop.
But Placeit as an online tool doesn't operate on smart objects. You just need to:
chose the desired mockup,
upload your project in .jpg, .jpeg or .png format,
download mockup
and that's it. It is a quick, easy and helpful site which I highly recommend.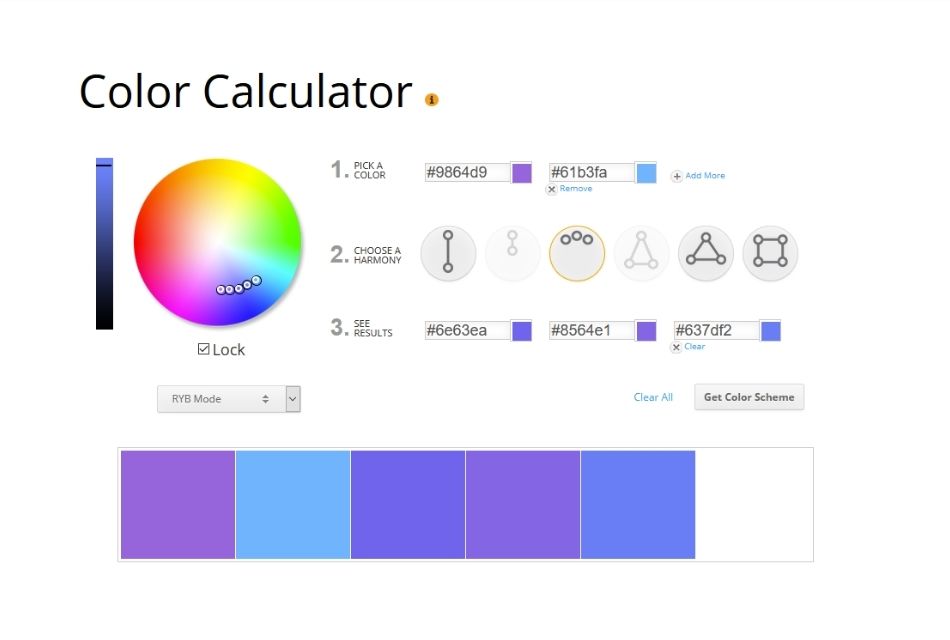 I am sure that often you don't have any idea what colors should be used in your design. Or you have one color but don't know which colors will be a good fit for it. I have this problem too. And that is when I reach out to this website.
Pick a color, up to three.
Choose a harmony: complementary, monochromatic, analogous, split complementary, triadic, and tetradic.
See results, up to three.
The color calculator is simple but effective.
Useful and easy-to-use online tools for not so graphic people
As you can see, there are plenty of online tools – and you don't need to have the graphic talent to use them. I recommend using a combination of them for the best results. It doesn't matter what kind of content you need to create – I am sure these tools will help you.