1 minute read
Product configurators are our speciality. We can guarantee that your business will receive a complete and profitable product configurator that will elevate your sales on another level.
It doesn't matter if you have a rather simple product or a more complicated one – you can count on us. To make this whole process easier for you, we prepared this short guide.
This infographic will show you the differences between product configurators in 2d and 3d.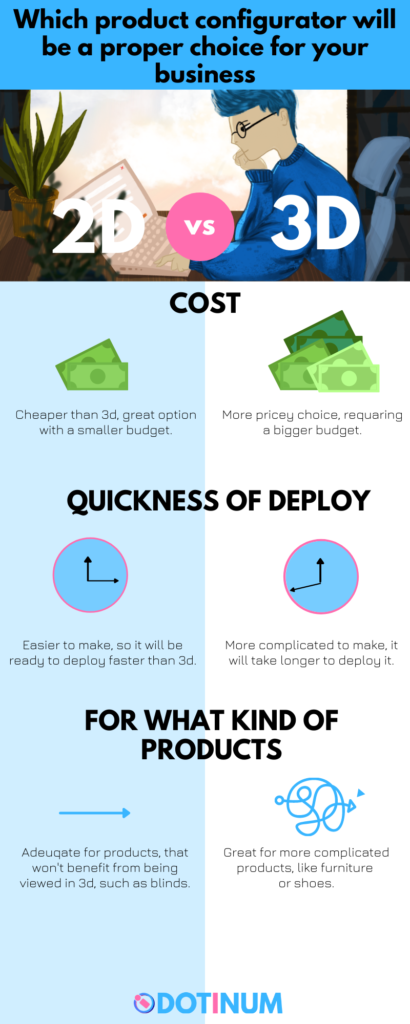 9 minutes read
This article will explain how you can plan building the configurator from scratch and what you should consider when designing the configurator for the most satisfactory result. https://bit.ly/33MVZJH
7 minutes read
This article will show you the benefits of product configurator and examples of already built ones. https://bit.ly/3qEhMMO
6 minutes read
And lastly, if outsourcing a project to a software house (like us) is a new experience, you probably have a lot of questions. This article will help you to familiarize yourself with our process – how do we evaluate a client's strategy, identify key business goals and make final agreements. https://bit.ly/3rrVXiS
If you have any questions or if you want to talk with us, write to us on info@dotinum.com